July 8, 2012 by: Ann Harwood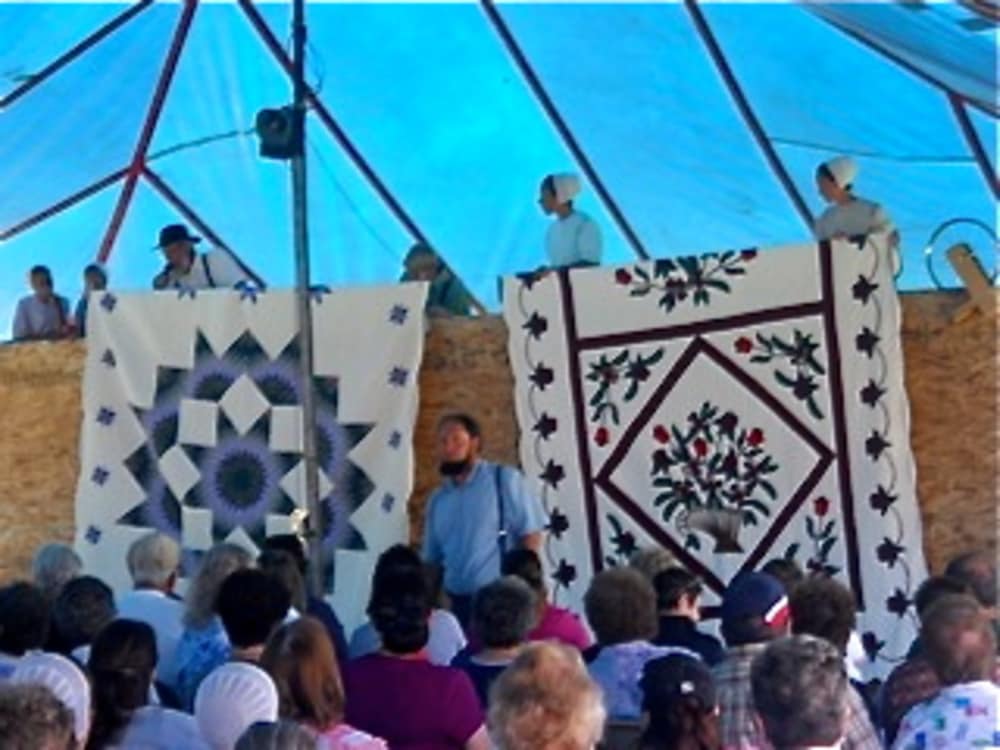 Annual Amish Auction
Annual Amish Auction
Saturday, July 14, 2012
The annual Amish Community Auction attracts people from all over the Northwest & California. The beautiful products include unique handmade quilts, crafts, funiture & other Amish built things. The local Amish are great carpenters & craftsmen, & build some beautiful cabins, beam buildings, playhouses & garden sheds to sell at the auction.
Since Bear Spirit Lodge is only a couple of miles from the Amish Christian School where the auction is held, we are looking forward to hosting guests from different states. (The Amish school is located at the corner of Allison Rd. & Foothills Rd. about 5 miles east of St. Ignatius, MT).
The auction featuring odd lots, plants & small items will start at 9:30 a.m. The quilt auction featuring quilts from Amish communities across the country usually starts around 11 a.m. The lunch to raise money for the youth group will be delicious homemade food, including chicken, mashed potatoes, rolls, and pies that melt in your mouth. Barns, garden sheds & furniture are auctioned after lunch.
Additional people in the area also put consignment items in the auction. Vendors with booth space sell smaller items like jewelry, signs, & birdhouses.
The Amish auction is a good tradition, and part of the proceeds go to help fund the Amish Christian School.
The Amish community was started about 15 years ago with families moving in from different parts of the country. Now there are about 36 families & their children totaling over 200 people.
At Bear Spirit Lodge, the Amish have built several things here, including a barn-style garage, a Finnish style sauna house, & a new enlarged cedar deck.
Some of the children have helped in the yard through the years. Now that they are "grown up", they do carpentry & other work here. I have been very honored to be invited to & to attend two of the weddings of the women in the community.
Come see me & my Amish friends here in Mission Valley for the Amish Auction!