May 11, 2011 by: Ann Harwood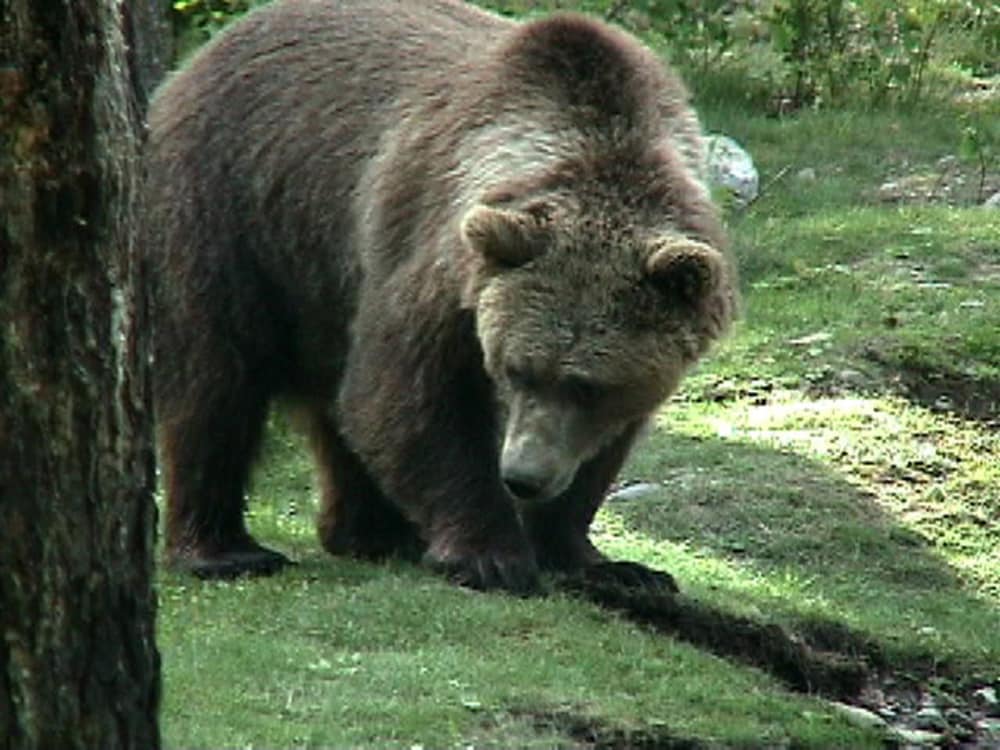 Bear Facts
The sun is shining, the snow is melting, and when it snows sporatically, it melts pretty fast. Now the grizzly bears and black bears are coming out of hibernation, hungry and are looking for food all over western Montana. Bear food is usually some grubs, grasses and some berries especially huckleberries. Bears are smart, have incredible senses and will smell food from miles away. Actually they are carnivores, but only a quarter of their diet is meat like fish, insects, and rodents. If the opportunity presents itself, they will also eat buffalo, elk, deer, or a dead cow. Or... my garbage! (which is way away from the house).
Bruce Auchly with Montana Fish, Wildlife & Parks is reminding residents to be "Bear Aware." He says never leave garbage outside, store BBQ's inside when they are not being used and do not leave pet food outside overnight. So, these simple rules work for us here, too.
Bear Spirit Lodge Bed and Breakfast was named for some local bears who lived here in the forest and were cubs when I moved to Montana 12 years ago. They were in the trees at the entrance to the lane up to the house. Bears occasionally pass through here and the natural land, sometimes look in the window or come to the front door but not very often. They are usually young ones, 2 or 3 years old, first time away from their Momma Bear, and are looking for a handout of easy food. Of course, that is a "no-no" and since the bears are as smart as dogs, they eventually leave and look for grubs under fallen trees.
Having grown up in central Florida with no bears but lots of other "wild things", I learned to water ski in the lakes where alligators lived in the grasses along the shore. We didn't bother them, and they didn't bother us. It is the same with bears. Living in harmony in nature and with the bears as they pass through these ancient mountains and forests is part of the beautiful balance of the place and respect for all living things. And do not worry if you visit Bear Spirit Lodge. The bears are usually too busy out in the forests and fields to notice you sitting in the hot tub under the Montana skies and starry nights.