May 24, 2010 by: Ann Harwood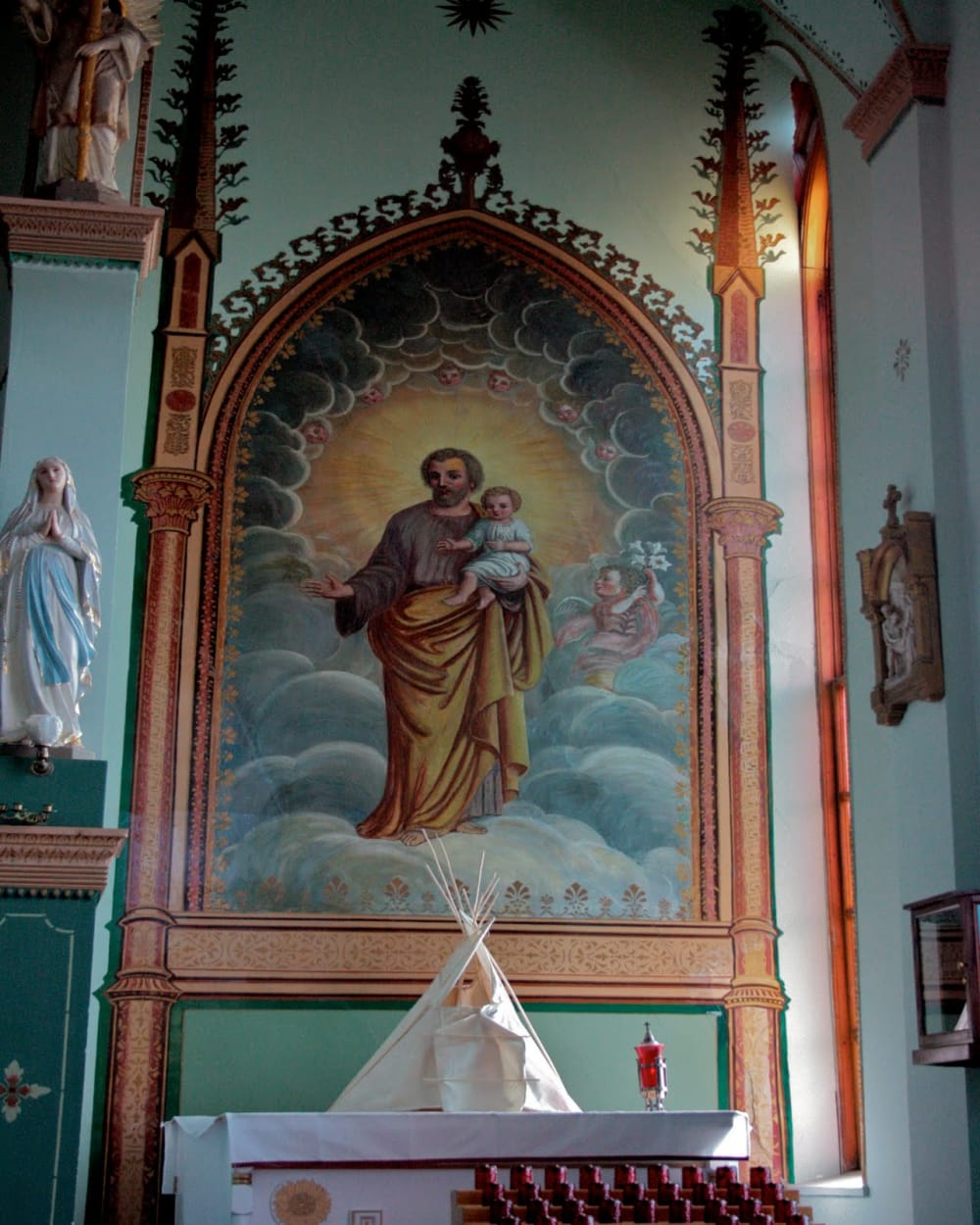 Bear Spirit Lodge Bed and Breakfast near the St. Ignatius Mission Church
Western Montana is very historically interesting, and near Bear Spirit Lodge B&B is one of the most visited churches in Montana – The St. Ignatius Mission. This Catholic Church is unique because its walls and ceilings have 61 original paintings by Brother Joseph Carignano, S.J. The Church was named for Saint Ignatius of Loyola, the priest who established the Society of Jesus. The Mission Mountain Range provides the beautiful backdrop of scenery behind the Mission Church, which is located on the Flathead Indian Reservation.
In 1840, Jesuit missionaries Father Pierre-Jean De Smet and Father Adrian Hoecken first saw the valley where St. Ignatius would stand. Their Salish guides told them they called the place Snielemen, the "meeting place." At the request of the Native Americans, in 1854 Father Hoecken oversaw the relocation of the first St. Ignatius Mission to the Montana Valley. Originally it had been established by Father De Smet near the town of Cusick in the Washington Territory. Located near Fort Connah, a Hudson's Bay Company post established in 1847, the Mission grew, and by 1864 boasted a flour mill, sawmill, and church. The Sisters of Providence established a school for girls and a hospital named St. Julian. A new brick church was begun in 1891.
The Mission reached its peak between 1890 and 1896, with over 300 students attending the school established by the Ursuline nuns in 1884. Today it is still a popular destination for those who wish to see the oldest town on the reservation and its beautiful church. The Mission is open daily for tourists and for those who wish to worship privately from 9:00am - 7:00pm in the summer. 9:00am - 5:00pm in the winter. Sunday Mass is at 9:15am.
The town continued to grow when the federal government opened the Flathead Indian Reservation to non-Indian homesteading in 1910. The Lake County Centennial is planning some special community events this year, especially in July and August. Come stay at Montana's Bear Spirit Lodge B&B, and enjoy the spectacular summer in the mountains.