February 17, 2013 by: Ann Harwood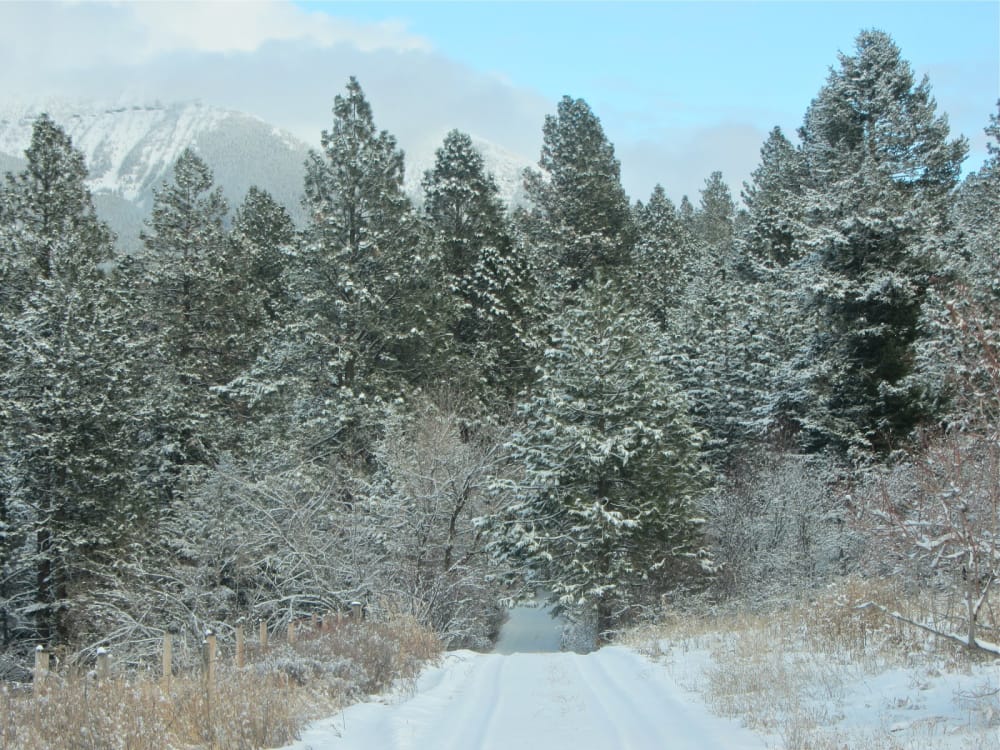 Bear Spirit Lodge Bed & Breakfast near St. Ignatius, MT. Enjoy "The Road Less Traveled"
The Road into Bear Spirit Lodge & Nature Sanctuary
John Muir wrote: "Climb the mountains, and get their good tidings. Nature's peace will flow into you as sunshine flows into trees. The winds will blow their own freshness into you, and the storms their energy, while cares will drop off like autumn leaves."
The winter is a great time for quiet, peaceful rest & rejuvenation here in the Mission Mountains. Nice walks in the woods, reading an inspiring book with the fire blazing in the wood stove, and sipping hot tea are just part of a bit of hibernation here. Just a little over an hour away, snow skiing & snow boarding are some of the fun winter sports. Then come back to Bear Spirit Lodge & enjoy a nice soak in the hot tub. Schedule a Bear Spirit massage therapy session with hot river rocks to soothe your aching muscles.
It's a nice time to start planning your summertime adventures to western Montana. Come visit the National Bison Range, go whitewater rafting on the Flathead River, & enjoy the seclusion of your home away from home - Bear Spirit Lodge.
Hope to see you soon!