September 30, 2015 by: Ann Harwood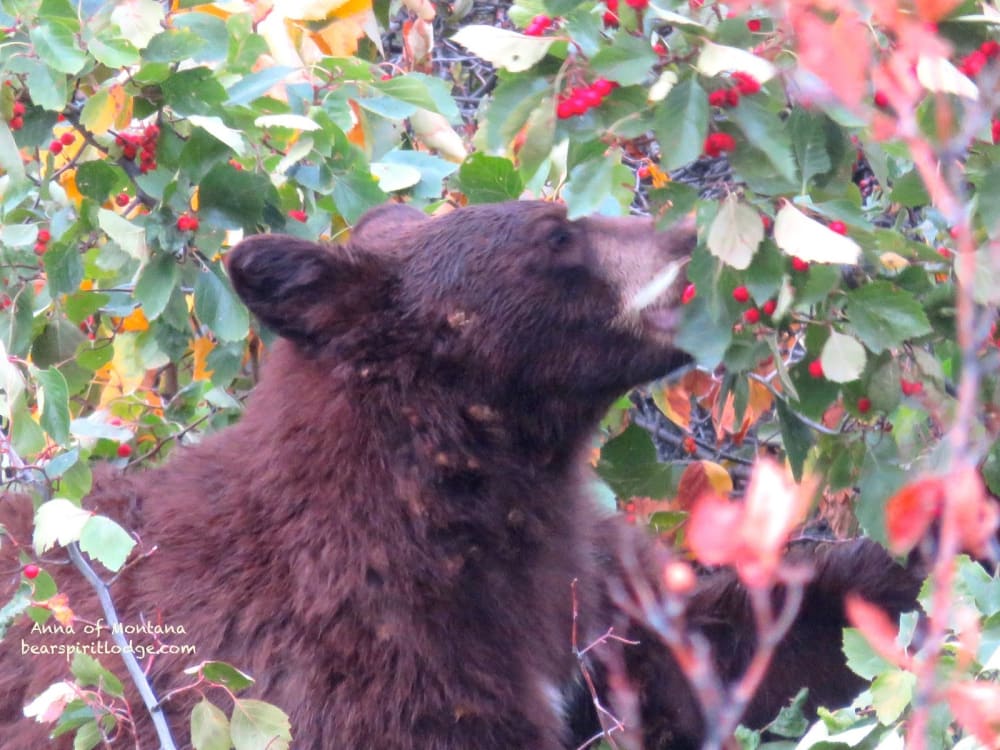 Bears Eating Rosehips at the National Bison Range near Bear Spirit Lodge
Bears Eating Rosehips & Berries
The Black/Brown Bears & the Grizzly Bears are getting ready for hibernation, fattening up to get through the winter. They are eating lots of berries, chokecherries, rose hips, grubs, & dead animal carcasses.
This year at the National Bison Range, we saw quite a few black/brown bears while on photo safaris there. Only 25 minutes west of Bear Spirit Lodge B&B, many of our guests love to go the 18,500 National Bison Range Wildlife Refuge.
September & October are beautiful times of the year to be in Big Sky Country! Come see us soon!