January 31, 2014 by: Ann Harwood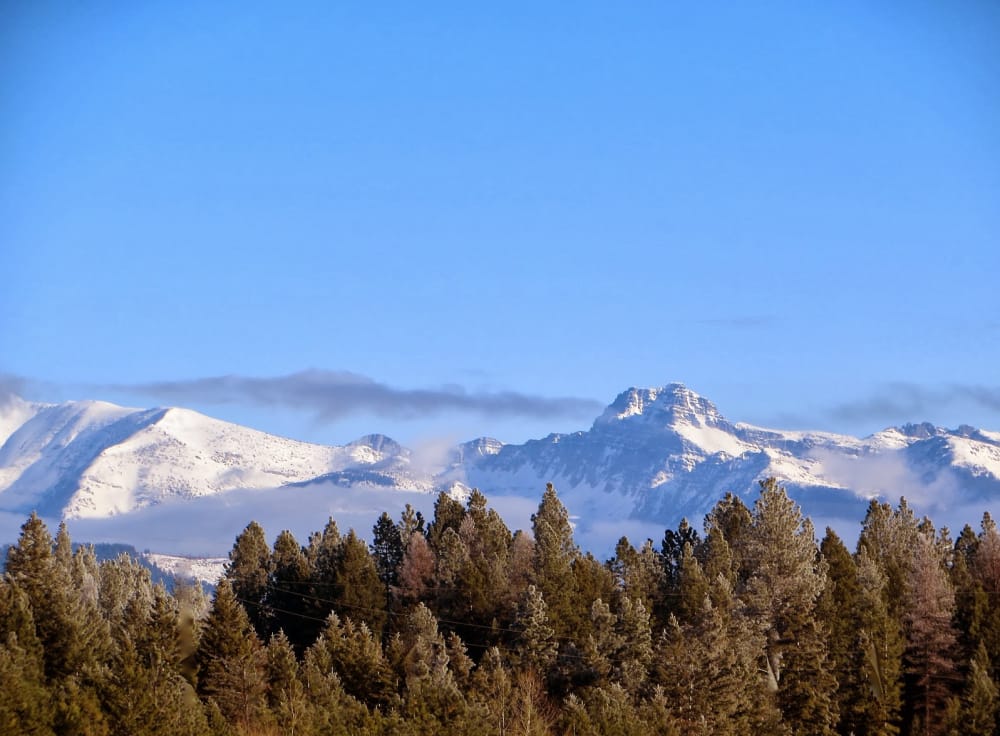 Beautiful Views
Gray Wolf Peak in Mission Mountains near Bear Spirit Lodge
Some of the most beautiful views of the Northern Rocky/Mission Mountains in the winter take my breath away. From Highway 93, I stopped on the shoulder to photograph a long view picture of Gray Wolf Peak. One of the most excellent mountain summits in the Mission Mountains, it towers above at about 6,500 feet high.
It is popular for great hiking year round. Back country skiers particularly like skiing some of the downhill peaks. Snow & ice climbing are popular in the winter.
Great summer hiking is popular from the first part of July through September every year. Full of wildlife, hikers may observe mountain goats, marmots, & all kinds of other critters. Of course, hikers always take bear spray with them, because bears are all throughout the Mission Mountains.
Gray Wolf Peak was named in the 1940s, & according to history, all the wolves had been killed by then. Since the reintroduction of wolves into Montana, no one has reported seeing any wolves there.
Come to Bear Spirit Lodge this summer, & have some good hikes in the mountains or walks in the woods!