June 12, 2011 by: Ann Harwood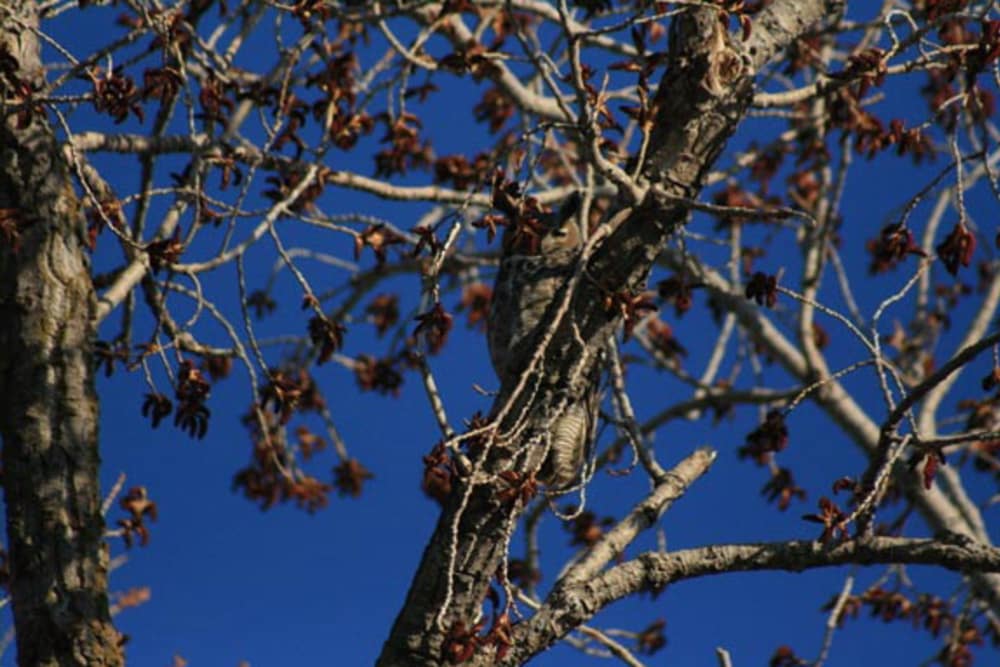 Bed & Breakfast Montana near Ninepipe National Wildlife Refuge
WHAT DO YOU SEE IN THE TREE?
Eco, Nature, or Wildlife Tourism: No matter what you call it, this is one of the most popular and fastest growing segments of the world's largest business. Here in the northern Rocky Mountains near St. Ignatius, Montana, we are always full of surprise and awe when new wildlife species come into focus here at Bear Spirit Lodge Bed and Breakfast.
This past winter a new fox visited us. Last week, a bear passing through knocked over a wrought iron arch to get the bird feed on top. Time to put the bird feed in a bear proof place! The hummingbirds are back from their thousands of miles of migration. Come visit the incredible natural "wild" places here at Bear Spirit Lodge Bed and Breakfast.
Ninepipe Wildlife Refuge only 15 minutes away is buzzing with birds and all kinds of wildlife and plant life. It's a good place to watch birds. From cormorants to eagles and hawks, the refuge hosts a multitude of bird species.
The Owl Research Institute is located in Charlo in the heart of the Flathead Indian Reservation. Denver Holt, the Executive Director, is full of energy and wisdom about the owls of the world, especially the 15 species here in Montana. Although Holt works on wildlife from Alaska to Central America, he is crazy for Montana's owls.
Montana boasts the largest number of breeding owl species of any state in the United States. Fifteen species of owls occur in Montana, of which 14 species breed: American Barn Owl, Flammulated Owl, Eastern Screech-Owl, Western Screech-Owl, Great Horned Owl, Barred Owl, Great Gray Owl, Northern Hawk Owl, Northern Pygmy-Owl, Burrowing Owl, Northern Saw-whet Owl, Boreal Owl, Long-eared Owl, and Short-eared Owl. Snowy Owls are regular winter visitors.