February 29, 2016 by: Ann Harwood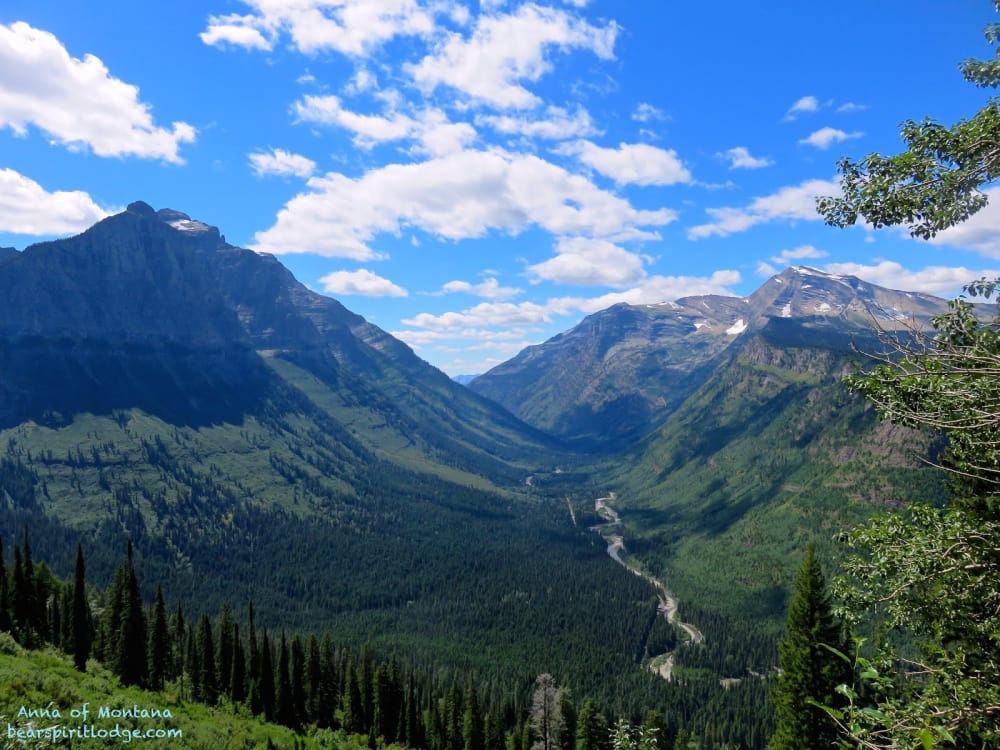 Celebrate National Park Service 100th Birthday at Bear Spirit Lodge B&B
Glacier National Park Views from Going-to-the-Sun Road
Glacier National Park is one of the top 10 National Parks in the USA. Less than 3 hours from Bear Spirit Lodge, it's great to drive there for the day & return to Bear Spirit Lodge at night.
Over 1.2 million acres of shining mountains ranges, pristine lakes and deep rivers, it is the 3rd largest National Park in the lower 48 states. Some of the last remaining glaciers in the mainland USA are beautiful and glistening.
The Going-to-the Sun Road is 52 miles of breathtaking highway that crosses the Continental Divide at Logan Pass. Bring your picnic & have a lovely day exploring the "Awesomeness" of Logan Pass. More brief stories about Glacier National Park coming soon!