April 22, 2011 by: Ann Harwood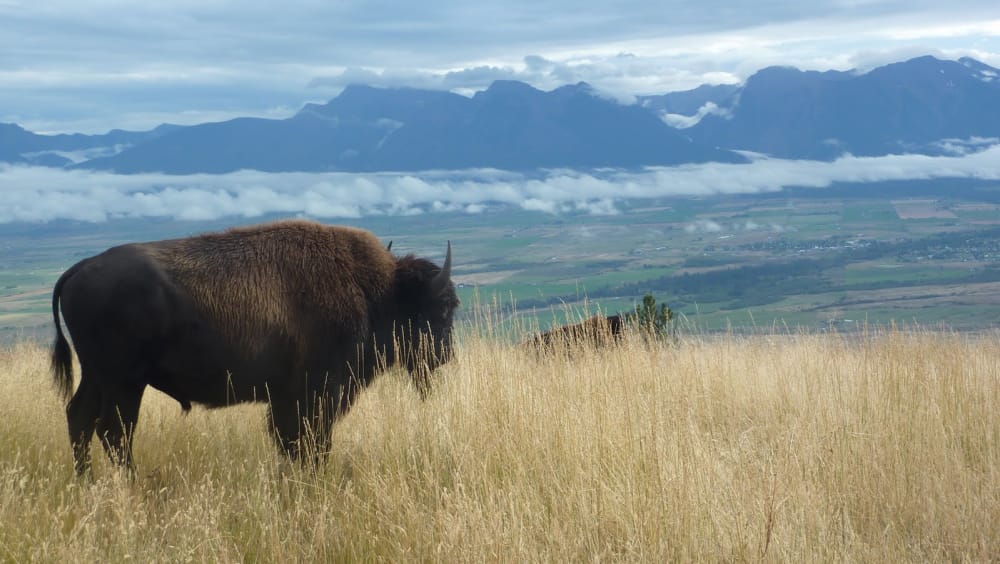 Earth Day at Montana Bed and Breakfast Bison Range View of St. Ignatius, Montan
"Those who contemplate the beauty of the earth find reserves of strength that will endure as long as life lasts." Rachel Carson
High atop the National Bison Range, the bison roam freely among the hundreds of acres. The golden eagles nest in the upper forests, the elk are frequently gathered by Mission Creek, hawks circle above your head, and occasionally a bear lumbers across your path.
In the summer, visitors can drive the high road for a couple of hours, and see spectacular views of the Flathead River to the West, the Flathead Lake to the North, and St. Ignatius and the Mission Mountains to the East. Rarely is there another car much less traffic crowds. Great photographic opportunities abound!
It is a joy to drive through the Bison Range, especially right after sunrise when the animals are going to the water early in the morning. The sunsets are multi-colored and ever-changing with the setting of the sun after 9 p.m. in the middle of the summer. Hope you will come stay with us this summer. We will pack you a breakfast picnic to take along!