May 3, 2010 by: Ann Harwood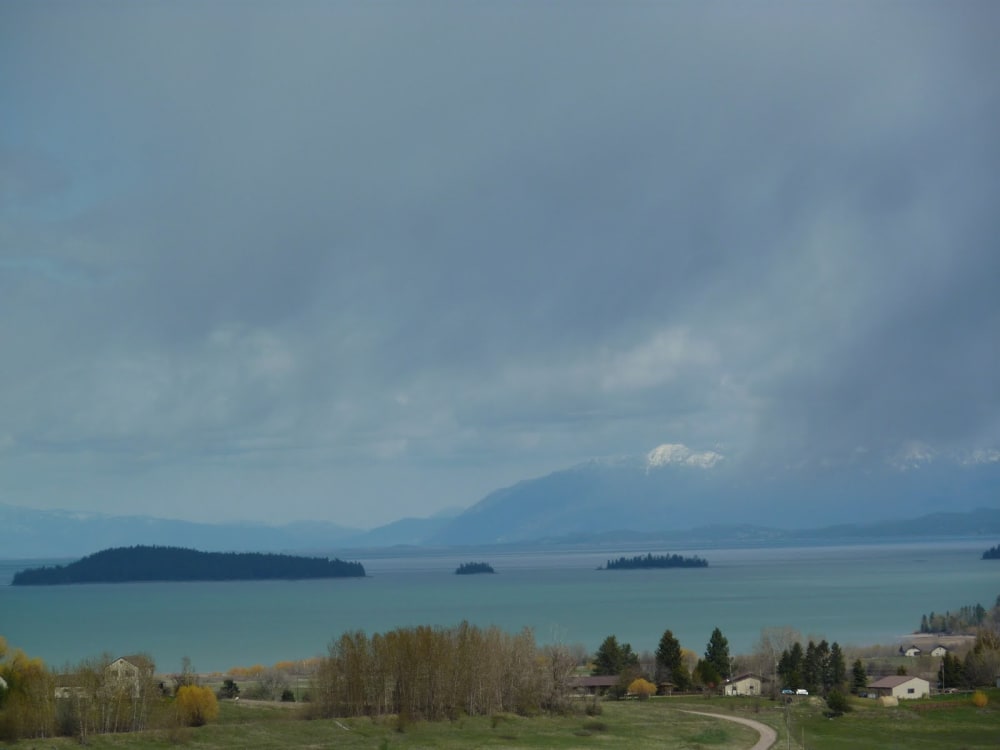 Glacial Lake Missoula & Humongous Floods
Flathead Lake South Shore Polson, MT
Geology Shorts
Recently I went on a lifelong learning field trip taught by a terrific retired earth sciences teacher from Missoula named Bruce Baty. What a smart, personable guy he is! We covered the territory of thousands of acres from Missoula & Ninepipe National Wildlife Refuge to Flathead Lake & Hot Springs. The facts which follow are from the http://www.glaciallakemissoula.org/ website, and are just a very brief history of the thousands of years of the magnificent evolving development of the Earth. Just imagine the power of the elements in the creation of these magnificent mountains, valleys, land & lakes of this part of the Northwest!
About 12,000 years ago, the valleys of western Montana lay beneath a lake nearly 2,000 feet deep. Glacial Lake Missoula formed as the Cordilleran Ice Sheet dammed the Clark Fork River just as it entered Idaho. The rising water behind the glacial dam weakened it until water burst through in a catastrophic flood that raced across Idaho, Oregon, and Washington toward the Pacific Ocean. Thundering waves and chunks of ice tore away soils and mountainsides, deposited giant ripple marks, created the scablands of eastern Washington and carved the Columbia River Gorge. Over the course of centuries, Glacial Lake Missoula filled and emptied in repeated cycles, leaving its story embedded in the land.
Flood Facts:
• The ice dam was over 2000 feet tall.
• Glacial Lake Missoula was as big as Lakes Erie and Ontario combined.
• The flood waters ran with the force equal to 60 Amazon Rivers.
• Car-sized boulders embedded in ice floated some 500 miles & can still be seen today!
Come stay here this summer, & we will take you on a field trip to some of these key geological developments.