April 30, 2014 by: Ann Harwood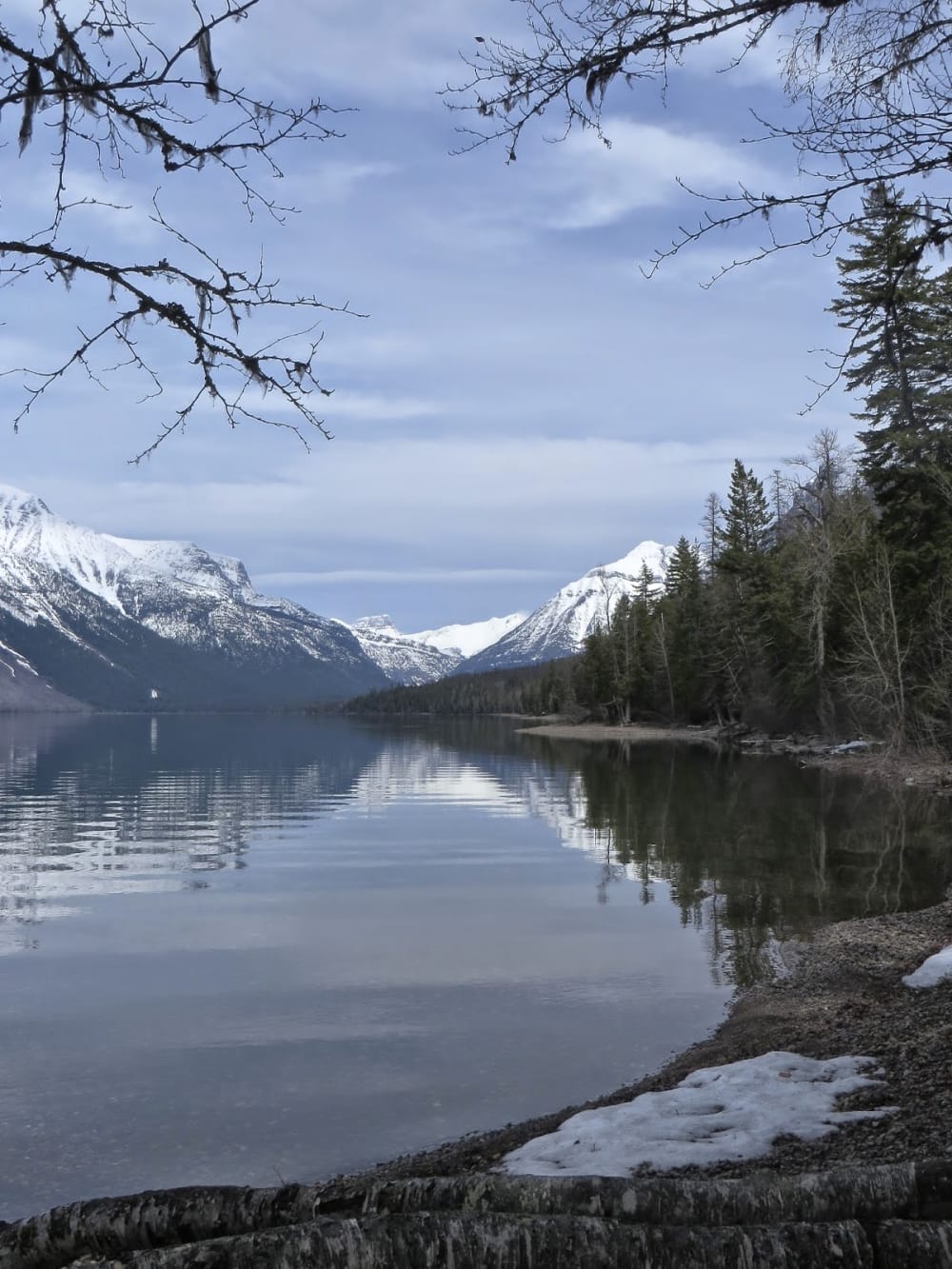 Glacier National Park, Majestic Natural Beauty, 2.5 hrs NorthEast from Bear Spirit Lodge B&B
Lake McDonald in West Glacier Park
Glacier National Park is a magnificent 1.2 million acres of shining mountain ranges, lakes carved by prehistoric ice rivers, and deep valleys. Located in the northern Rockies of Montana, it is one of the most visited National Parks in the USA, & the third largest National Park in the lower 48 states.
The Park features alpine meadows, waterfalls, dense forests, glistening glaciers, majestic hanging valleys and over 200 sparkling lakes.
Many times, our B&B guests go to Glacier Park for a long day of beautiful sightseeing. The scenic Going-to-the Sun High is 52 miles of breathtaking highway that crosses the Continental Divide at Logan Pass.
It is so snow packed that the snowplow crews are working on it now to clear it by mid-June. It is well worth the wait to visit in late June & experience Going-to-the-Sun Road!
Abundant populations of large mammals & carnivores, including wolves, grizzly bears and mountain lions are part of the natural wildlife of the incredible habitat of Glacier Park.
Sometimes you will be able to sight a bear feeding on the side of a mountain. Hikers & backpackers must register with the Park & be apprised of living in the wild & what to do in case of running into bears.
Bear spray is always a "must have" for hikers, & specifics are always posted on the Park website as well as in the Park.
The Park's glaciers are giant rivers of ice that have sculpted the mountains & valleys into their present appearance. The park is presently home to nearly 50 glaciers.
The glaciers form when more snow falls each winter then melts the next summer. The accumulation of snow compresses into ice that begins to move downhill due to the weight of the ice, gravity & the slope of the mountain.
Come this summer & enjoy Bear Spirit Lodge & Glacier National Park!