July 31, 2016 by: Ann Harwood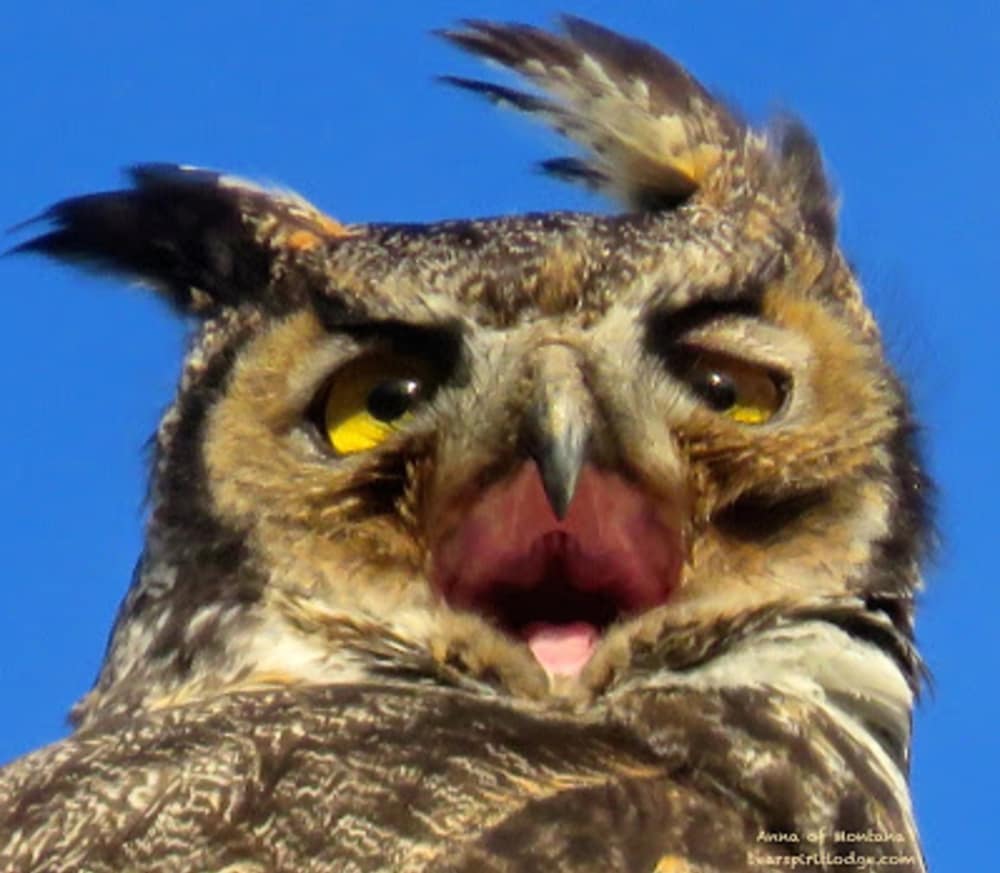 Great Horned Owls near Bear Spirit Lodge B&B
"A wise old owl lived in an oak
The more he saw, the less he spoke
The less he spoke, the more he heard
Why can't we all be like that wise old bird?"
The Great Horned Owls are abundant in the Mission Valley. They sit on high poles focusing on catching some food. They like to "sing" & even more fun is to sing a "hoot,hoot" to them & hear them answer back.
They do fly stealthily & are so silent when they fly. They are looking for voles, mice, feral cats, or pet cats, & lots of small critters. Their wing span can be 3-5' across & quite magnificent.
Come to Bear Spirit Lodge B&B & go bird sighting with us!