August 31, 2014 by: Ann Harwood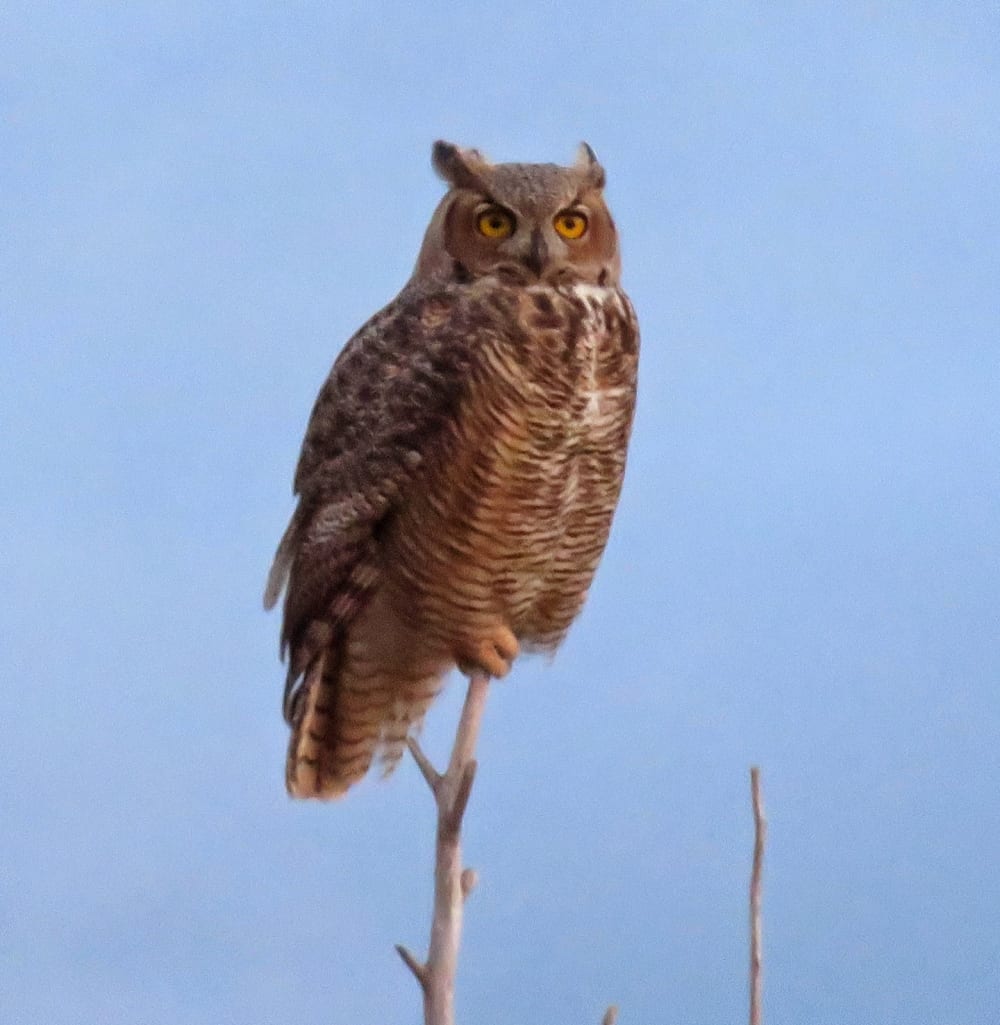 Great Horned Owls of Mission Valley Montana
Great Horned Owls of Mission Valley near Bear Spirit Lodge B&B
Great Horned Owls are common throughout the USA, Canada & South America. They are abundant here in western Montana & many live in the forests & the grasslands of the National Ninepipe Wildlife Refuge. On our "Photo Safaris" at sunset, we have seen quite a few Great Horned Owls & their owlets this summer.
The females are larger than the males & have a deeper "hoot - hoohoohooooohoo." They make several different sounds. & this one even sounded like a cat meowing on the top of the tree. Apparently they sound like a cat when they are "defending" their territories and/or their nests & babies. Since Great Horned Owls are also called "cat owls" because of the tufts on their ears, it was really funny to hear them sound like a cat, too!
The Great Horned Owls can be up to 25" tall & have a wingspan up to 5 feet. They are carnivores, & hunt rodents, skunks, cats, rabbits, squirrels, frogs, fish & other birds. They do not build their own nests, & invade & inhabit other birds' nests and even squirrel hollows in trees, after they have eaten the young. Magnificent & seemingly wise, they seem to even pose for pictures (although we know that it is not really so).
Come to Bear Spirit Lodge B&B & go on a Photo Safari early in the morning or sunset time in the evening for great animal & bird viewing, sunsets, rainbows, mountains & valleys!