July 13, 2011 by: Ann Harwood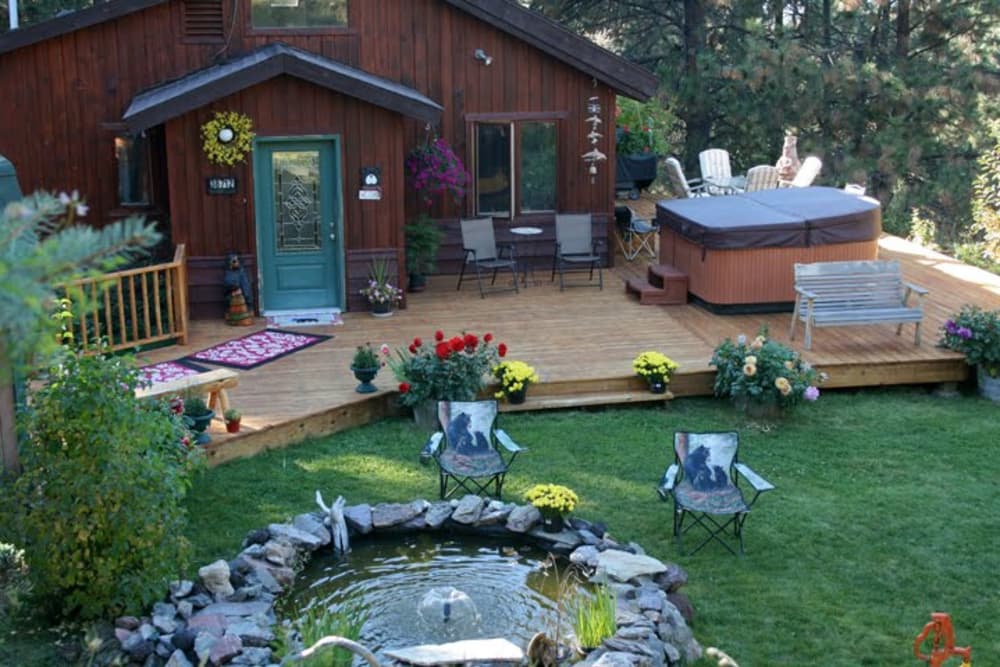 Green Summer in St. Ignatius, MT, Bear Spirit Lodge B&B
Extraordinary amounts of snow and rain from Thanksgiving until Summer Solstice gave us the enrichment of moisture for the greenest summer in over a decade. The forests surrounding Bear Spirit Lodge are lush with natural plants, flowers and conifers which provide expansive wildlife habitat. The mountain peaks are snow-capped and incredibly beautiful set against the Montana Big Blue Skies.
I have been busy with the most delightful, nicest B&B guests since mid-May! People from all over the U.S. and Europe are coming to enjoy our natural places full of peace, tranquility, and spirituality in nature. Although the bears occasionally ramble through the yard and across the deck, they are living in the Mission Mountains in harmony with people who moved into their natural habitat through the last few decades.
Glacier Park is open all the way through Going to the Sun Road as of today. There is a lot of snow still all over Logan Pass, so Glacier Park rangers are recommending that people wear the right clothes and boots to hike around the area. With the many states reaching record hot temperatures and humidity, our guests here at Bear Spirit Lodge are thoroughly enjoying the brisk, dry temperate days and cool nights. Come visit us soon!