October 29, 2013 by: Ann Harwood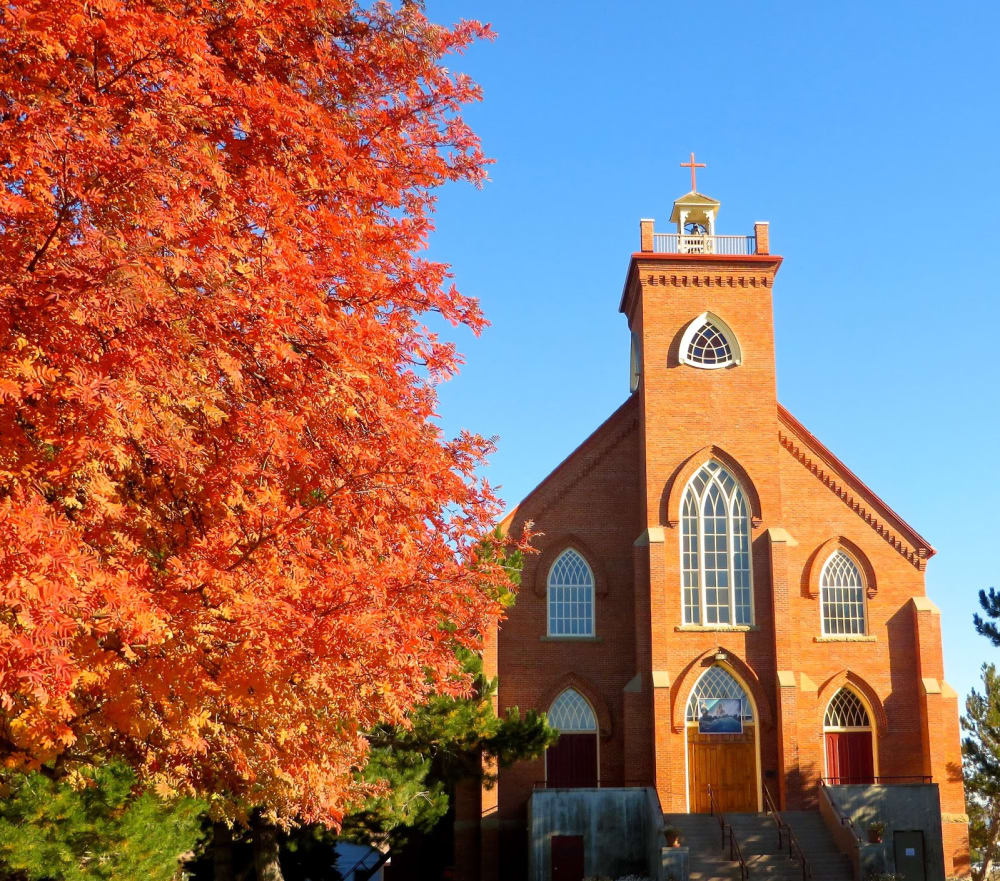 Historical St. Ignatius Mission Church near Bear Spirit Lodge B&B in MT
St. Ignatius Mission Church in Montana
The St. Ignatius Mission Church is a truly stunning jewel in the foothills of the Mission Mountains of the Northern Rocky Mountains. The church was established in the mid-1800s by Jesuit priests who were invited to come to the area by Native Americans living in Western Montana and Idaho.
The cornerstone of the church was laid in 1891. The church was built from over a million bricks made from local clay. The lumber was cut from the nearby forests. The church is several stories high, and the ceiling and the walls were painted by Italian Jesuit Brother Joseph Carignano, the Mission cook and handyman. He had no "formal training" in fine art or painting.
With his innate talent for painting and love of God, he painted 58 frescoes and murals on the ceiling and the walls. The paintings are as beautiful as any in European cathedrals. They depict the stories from the Old and New Testaments, and offer an art history experience or meditative place.
The St. Ignatius Mission Church is listed in the U.S. Register of the National Registry of Historic Places. The original log houses for the Jesuit Missionaries were built in 1853 and for the Providence Sisters in 1864, and are on the 2-acre grounds of the church. The houses serve as a small museum and gift shop.
The Sunday mass is at 9:15 am. The church is open everyday from 9 am-7 pm in the summer and
9 am-5 pm in the winter. Come stay at Bear Spirit Lodge B&B, and visit the church soon!