August 31, 2016 by: Ann Harwood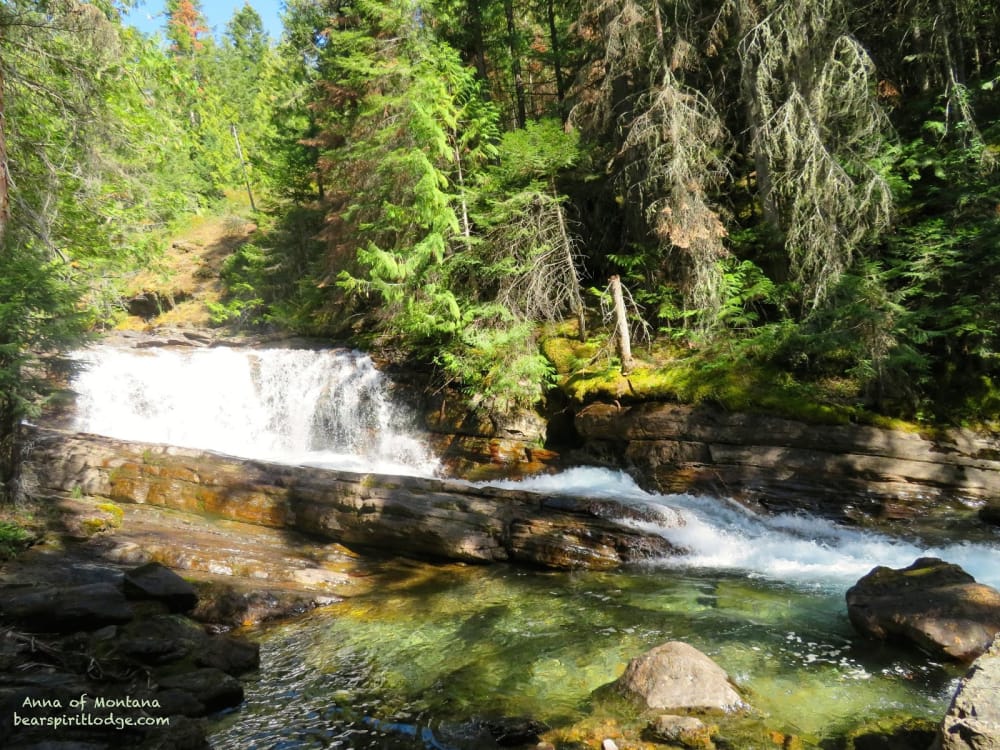 Mission Mountains of Montana - A Last Great Place!
The Mission Mountains Tribal Wilderness area is so vast & beautiful.
It covers almost 92,000 acres.
From the foothills around 4,000 feet to 10,000 high peaks, there is plenty to explore in these beautiful mountains. Avid hikers have been to the tallest peak, McDonald Peak, which is almost 10,000 ft high.
A popular hiking spot near Bear Spirit Lodge B&B is Mission Dam Reservoir & the lower Mission Falls.
A pretty flat hike from the Reservoir to the Lower Falls is about 2 miles. You can also drive slowly on a 1-lane rocky road to the base of the Mission Falls. You need a high riding car or truck to drive this lane.
For those of you hardier hikes, you can go up about another 3-4 miles to Elizabeth Falls via a rough trail which is not groomed. It can be a little treacherous in spots, so it is advisable to be with a hiking buddy, & carry bear spray & drinking water.
Lucifer Lake is at the top of the Falls & beautiful, clear & blue.
Come to Bear Spirit Lodge B&B, & have some mini-hiking days around the area.