March 30, 2016 by: Ann Harwood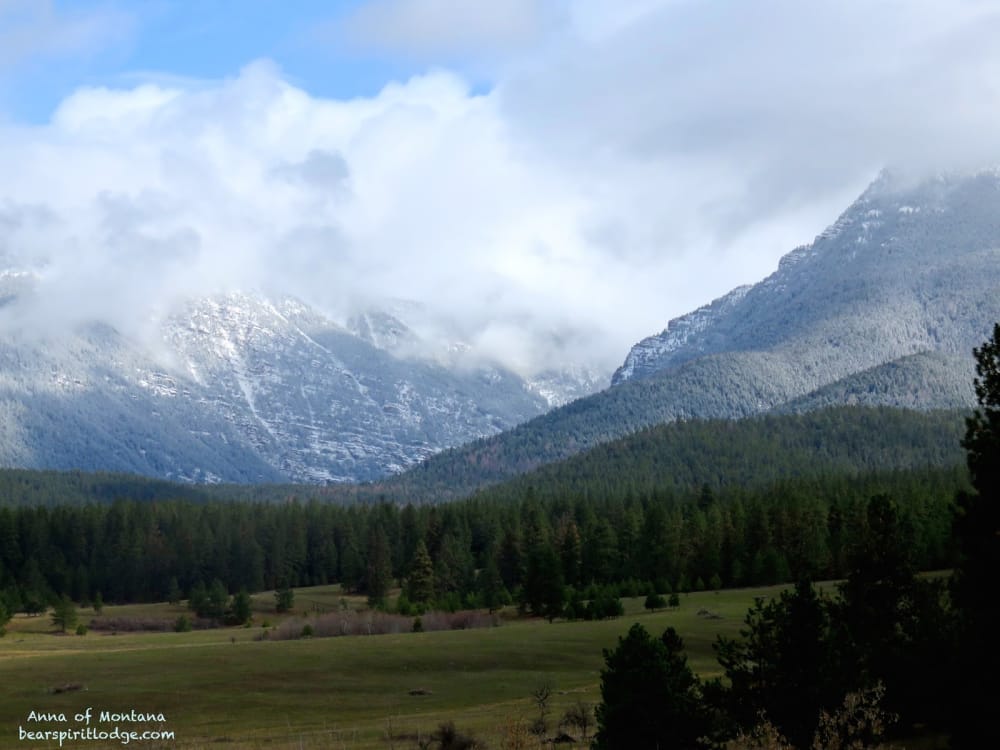 Mission Mountains of Montana, Home of Bear Spirit Lodge B&B
The Mission Mountains view from lane to Bear Spirit Lodge
We are located only 5 miles on St. Mary's Lake Rd. from MT Highway 93 & then 1/2 mile on a hard-packed gravel road into the forests. Come enjoy nature & hospitality at its finest!
The Mission Mountains are a part of the Rocky Mountains Range in Northwest Montana. Nearly 74,000 acres of beautiful waterfalls, lakes, hiking trails, and full of wildlife & birds.
The greatest time to hike is from the first of July through October. Some of it is Confederated Salish Kootenai Tribal wilderness land, so non-tribal hikers can purchase a tribal permit for around $15 for an annual permit. The areas of the Mission Mountains, the Flathead River, Mission Dam Reservoir, Elizabeth & Mission Falls are among the great places to hike & picnic.
The mountains are full of flora and fauna. Lots of white tail deer and mule deer, elk, mountain goats, black bears, grizzly bears, mountain lions, bobcats and lynx are live in the great nature habitat. Smaller animals include marmots, rabbits, squirrels, weasels, and various small animal. Redtail & ferruginous hawks, great horned owls, and bald eagles are frequently seen in the trees and flying overhead.
For a great taste of the Wild Western outdoors, beautiful nature, terrific photo opportunities, and just plain relaxing, come to Bear Spirit Lodge B&B in the Mission Mountains soon!