April 27, 2016 by: Ann Harwood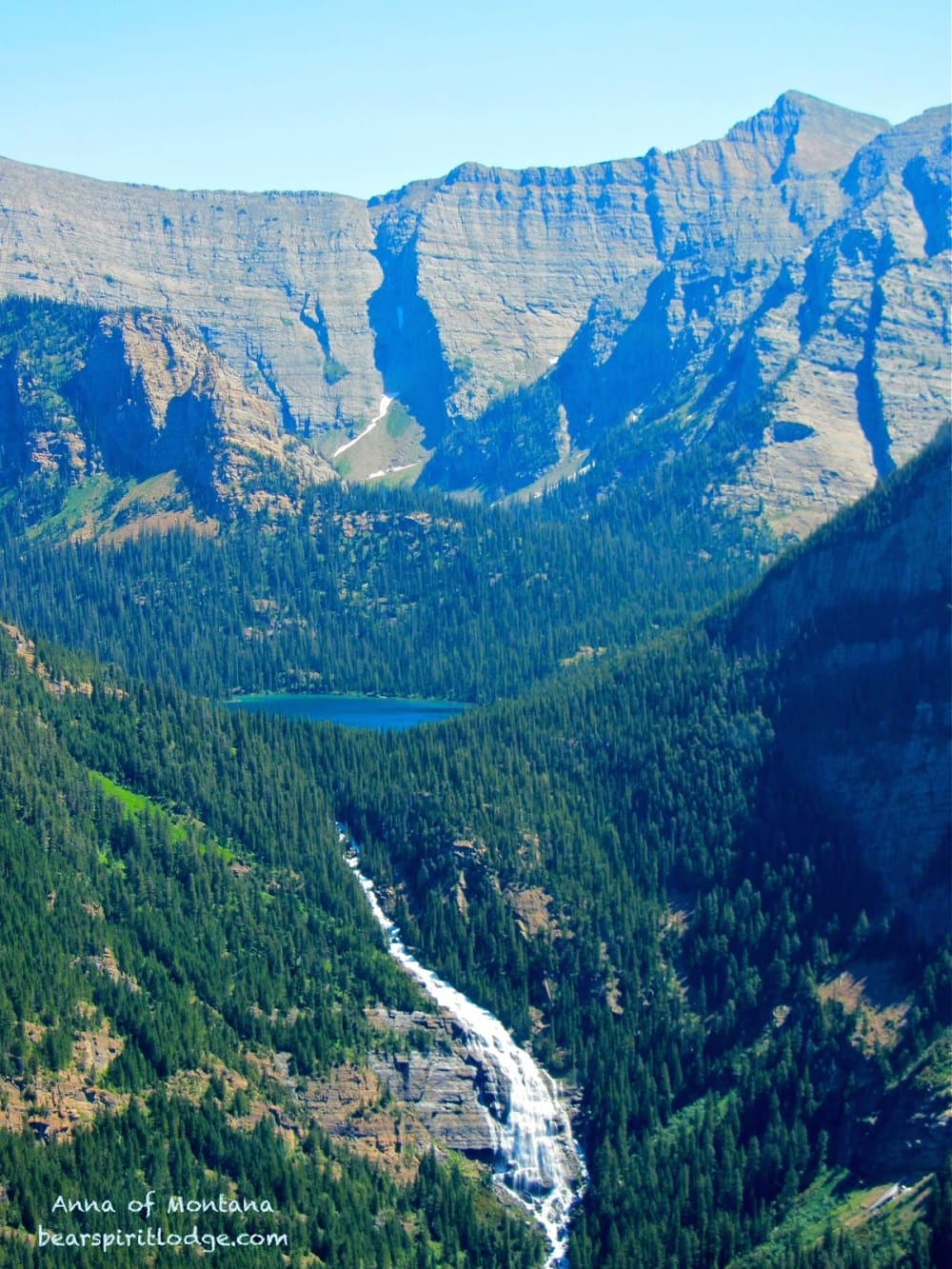 Mission Mountains, Waterfalls & Lucifer Lake & Bear Spirit Lodge B&B
Spectacular, Unspoiled Nature!
All around Bear Spirit Lodge, mountains & forests & beautiful views every season of the year. For those who like steep, craggy hikes, the hike to Elizabeth Falls (upper) & Lucifer Lake are for the strong in body, courage & spirit. (I took this picture on a helicopter ride over the top to view the Bob Marshall Wilderness).
The Mission Mountains Tribal Wilderness covers nearly 92,000 acres. It is located on the western slopes of the Mission Mountain Range. From an elevation of 4,000 feet to over 10,000 feet at the mountain peaks, these sharp peaks offer great views & photo opportunities from down below.
The roadless areas & very rough trails are generally more accessible between July 1 & October 1. There is usually some snow on the ground in the higher elevations year round.The area is probably best known for the Elizabeth & Mission Falls with a dramatic 1,000 foot drop from Elizabeth to Mission Falls. Hikers frequently scale the trail to the Mission Falls, & some even go up the rudimentary trail to Elizabeth Falls.
Since the Tribal Wilderness is on the Salish Kootenai Indian Reservation land, non-tribal visitors can get a yearly recreational permit for $14 per year or a 3-day permit for $10. It is well worth it!
Come see us this summer at Bear Spirit Lodge B&B, & have a "Wild Experience" in Nature!