September 5, 2010 by: Ann Harwood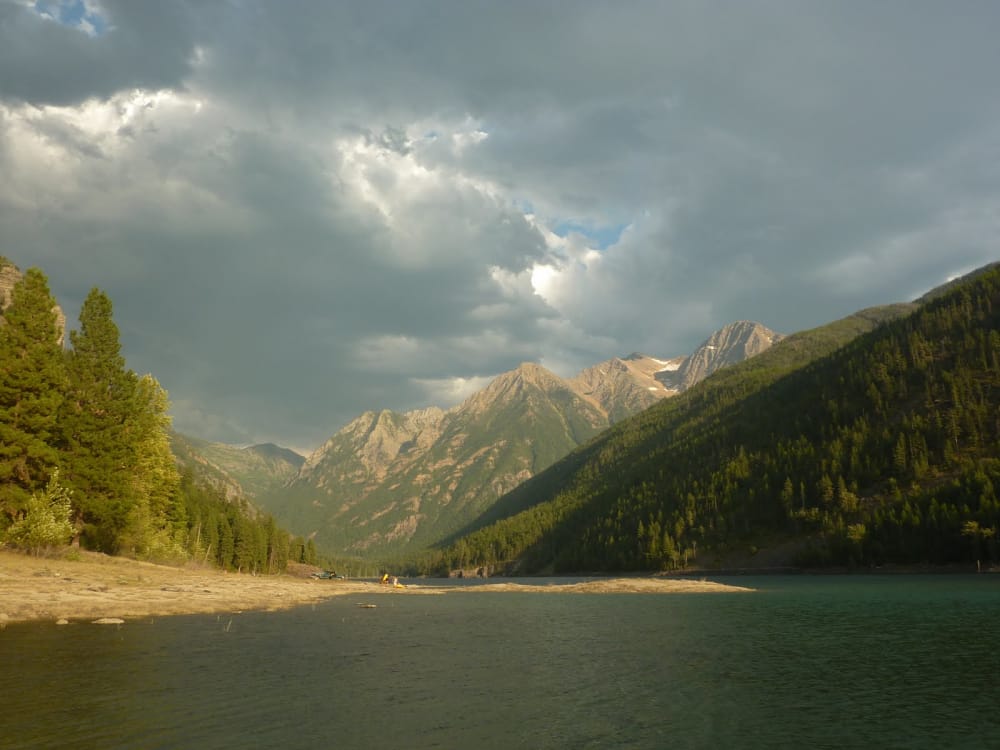 Montana B&B Bear Spirit Lodge
Bear Spirit Lodge B&B is in the Mission Mountains of western Montana. The Mission Mountains are an area of outstanding scenic beauty -- rugged, snowcapped peaks, several small glaciers, alpine lakes, meadows, and clear cold streams. The fall season is such a nice time of year in the Missions. The peaks are already dusted with snow, the skies are blue, and the mountain air is cool and crisp.
The vertical cliffs, flat, slab-like boulders, and slopes are abundant. The rock is of metamorphic origin, and the soils are thin and gravelly. Elevations range form 4,500 to 9,000 feet, with the average about 7,000 feet. The highest mountain is 9,820-feet McDonald Peak on the Flathead Tribal Wilderness side of the Mission Mountains. The chief draw of McDonald Peak is that it is an ultra prominence, i.e., a peak with at least 5,000 vertical feet of topographic prominence. It is one of the four ultra summits in Montana. It is a great place for backpacking and hiking, and now is a good time to plan your trip for next year.
The Missions are home to threatened and endangered species. You might see wildlife species – grizzly bear, bald eagle, and gray wolf. Because of their low populations, they are protected by law, and receive special protection and management consideration.
The McDonald Peak area on the Salish & Kootenai Reservation side of the Mission Mountains is closed annually to allow grizzly bears to feed on a seasonal concentration of lady bugs and cut worms. This closure usually occurs from July 15th through September, and minimizes potential confrontations between humans and the bears. The Mission Range is "grizzly bear central", and, with that description, it is good for the bears to have their habitat to themselves up in the mountains!
Come see us in our warm and cozy B&B! We would love to have you here in the fall and winter seasons for some R&R.