June 24, 2010 by: Ann Harwood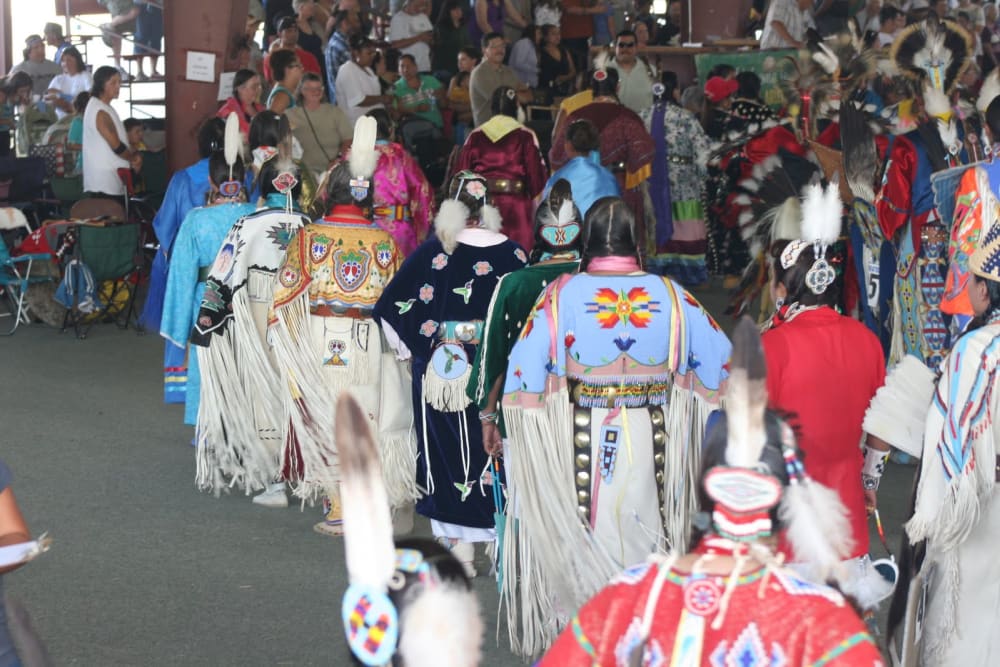 Montana Bed and Breakfast getting ready for 112th Arlee Pow Wow
With the great deep resonance of the beat of the Native American drums, the 112th Arlee Pow Wow, one of the biggest in Montana, starts on June 30 and goes through July 4th. The colorful grand entries of all the dancers are wonderful to see on Friday, Saturday and Sunday start between 1- 2 p.m. and again at 7 p.m. The Salish, Kootenai, and Pend O'Reille tribes host the intertribal Pow Wow which is a great festival of Native American culture and heritage through traditional dancing, games, tipi camps, and food like Indian tacos. Arts and crafts are available for sale throughout the pow wow grounds, especially turquoise and silver.
Each time I attend the Pow Wow, I am thrilled to see the dancers of all ages - from tiny children to the most senior tribal elders - and all ages in between. It is especially heartwarming to see the father teaching his son, the mother teaching her daughter, to dance with spirit and honor the traditions of the Native American culture. The beauty of the traditional dress adorned with incredible designs and artful beading is vivid with all the colors of the spectrum.
On July 4th the traditional Salish Snake Dance which includes all the dancers of all ages is a special honoring of all Native American veterans and active duty military.The first time I saw the Snake Dance it took my breath away! It is a Pow Wow that includes everyone, and many Native Americans and First People from Canada add to the intertribal experience honoring their heritage.
Come stay at Bear Spirit Lodge only 25 minutes from Arlee, and enjoy a great summer festival.