April 13, 2010 by: Ann Harwood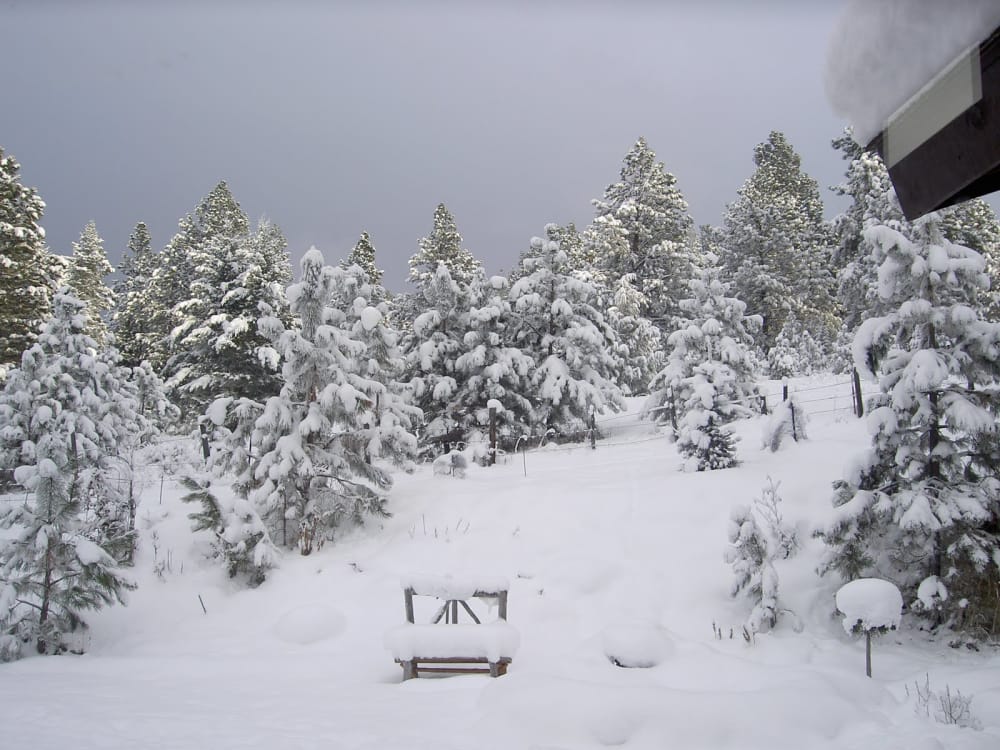 Montana Bed and Breakfast is Blogging!
It is snowing & beautiful in the northern Rocky Mountains. Inside it is warm & cozy here at Bear Spirit Lodge. Although the bears have already come out of hibernation, they are most likely down lower in the village of St. Ignatius looking for "grub." It is supposed to be 70 degrees by Friday, so time to put away the snow boots, I hope.
With this introductory blog for my new website, http://www.bearspiritlodge.com/, I am venturing into new writing territory which may interest our future guests here. Nature is the theme here, and we are committed to overcoming "nature deficit disorder" (although not a medical term, nature can be better than medicine for ADHD). People who come here will have a relaxing time just walking in the woods, watching birds, and hiking in Glacier National Park.
It is a good time to plan to bring your kids here this summer and have some family fun. The kids will love playing in the Native American tipi. As an introductory special, we are offering you the opportunity to participate in the Global ReLeaf program by planting a seedling here in honor of your family, friend, or even favorite pet.
You will love seeing the bison at the nearby National Bison Range and other wildlife that might come out to "greet" you as you travel through. Stay tuned for special events, recipes, and original thoughts from Bear Spirit Lodge.