October 19, 2010 by: Ann Harwood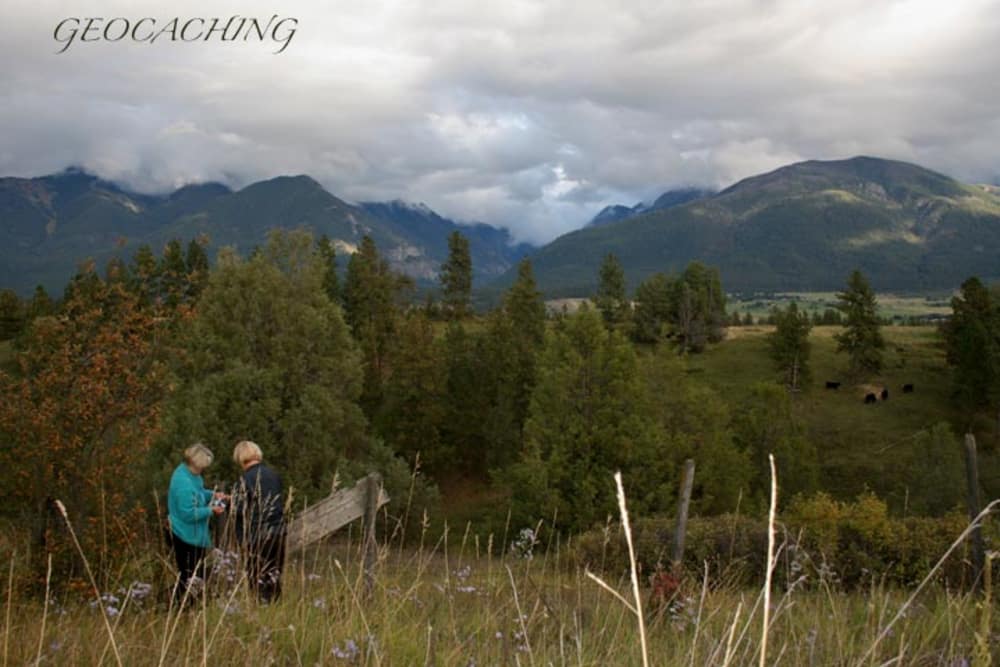 Montana Bed & Breakfast
The month of September was very busy here at Bear Spirit Lodge. We hosted several people from all over the U.S. for our 10th Annual Spirit Quest. We facilitated experiences in nature including the National Bison Range, McDonald Lake, the Mission Mountains, and here at Bear Spirit Lodge. What a blessing to live in one of the most beautiful spots in America and to share it with people from all over the globe.
We recently hosted a delightful lady from UK in September for her 4th visit to Bear Spirit Lodge since September of 2006. She taught me about geocaching, and we found several geocaches in places not far from Bear Spirit Lodge. We found some very small geocaches near historical sites and beautiful views of the mountains, Flathead Lake, and Ninepipe National Wildlife Refuge. The best part was laughing a lot and enjoying the sites with a friend from across the Atlantic. It was like a treasure hunt, and the treasure was in the comraderie and the gorgeous places in nature!
We are open most of the time for the Fall and Winter Seasons, and offer discounts during these off-peak seasons. It is a time for rest and relaxation, walks in the woods, cozy fires, and personal retreats. There is snow skiing one hour away and snow shoeing through the mountains. Come see us for a weekend getaway!