February 13, 2011 by: Ann Harwood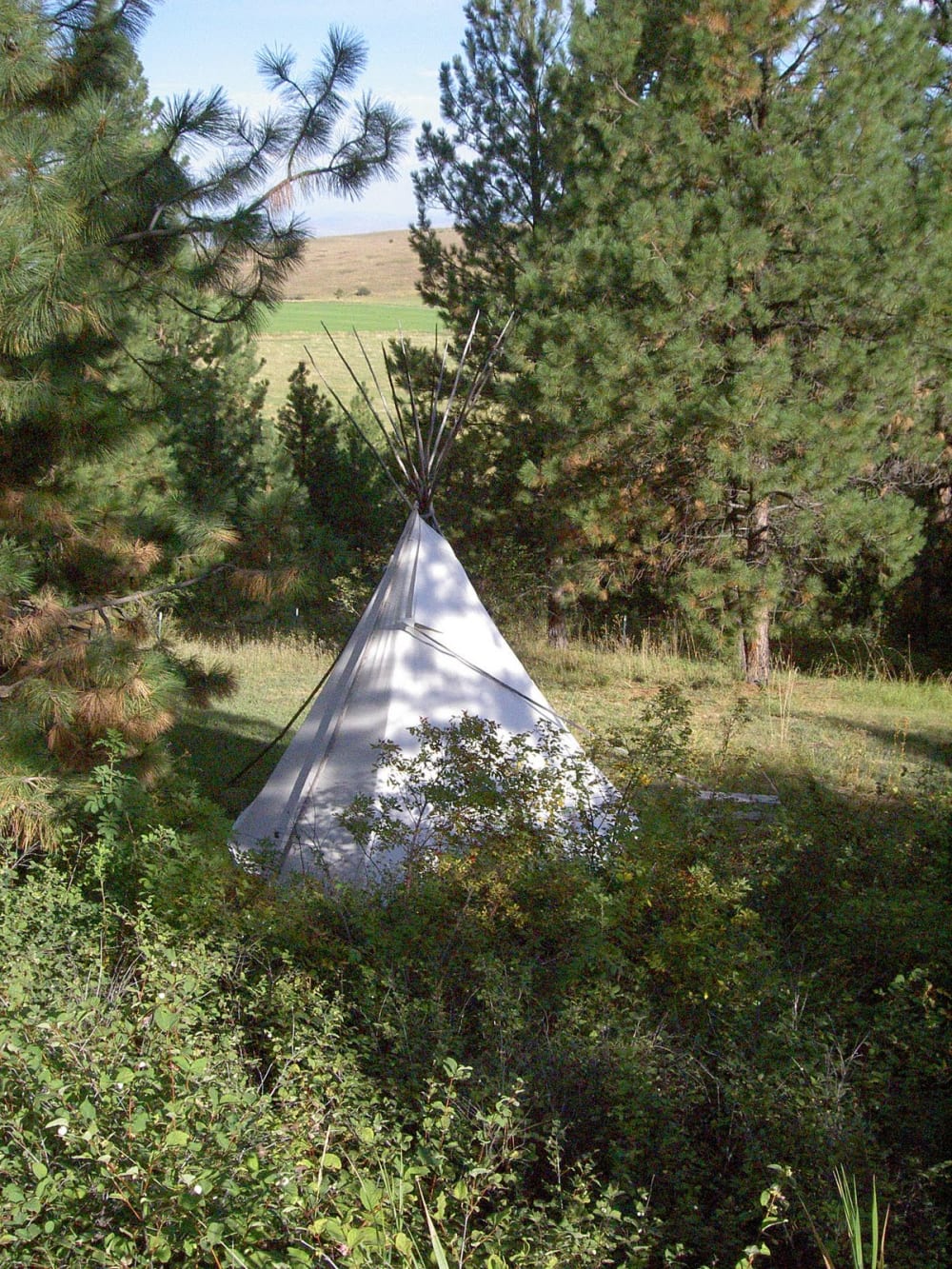 MT Bed and Breakfast Tipi Room
Overcome "Nature Deficit Disorder"
Great info from the National Wildlife Federation
& the Great American Backyard Campout!
In the last two decades, childhood has literally moved indoors with kids spending almost eight hours per day in front of electronic media. Simply put, the nature of childhood has changed, and there isn't much nature in it. Doesn't leave much time to catch a firefly, does it?
Studies show that outdoor time helps children grow lean and strong, enhances creativity and attention spans, decreases aggression, and boosts classroom performance.
Bottom line = healthier, happier kids!
Brain: Measurably better grades in school. The healthy bodies and minds that come with outdoor play increase cognitive focus in school.
Eyes: Improved eyesight. Recent studies find that kids who get outdoor time have less nearsightedness and need for eye glasses.
Lungs: A longer lifespan and healthier adult life. Doctors estimate that sedentary and obese children lose three to five years from their life expectancy.
Legs/Arms: Stronger bones and lower cancer risk. Today's "indoor kids" don't get enough sun and are becoming Vitamin D deficient, causing health risks.
Tummy: Trimmer and healthier kids. An hour of play a day is what doctors say is a basic tool in the effort to ward off childhood obesity and diabetes.
Smile: Better at making friends. Children playing together outdoors relate directly with one another, create games together, choose sides and improve their "people" skills by learning the tools needed for compromise and negotiation.
We hope you will bring your family to Bear Spirit Lodge B&B this summer, & campout comfortably in one of our tipis! We love children! We are pet friendly, too!