October 16, 2011 by: Ann Harwood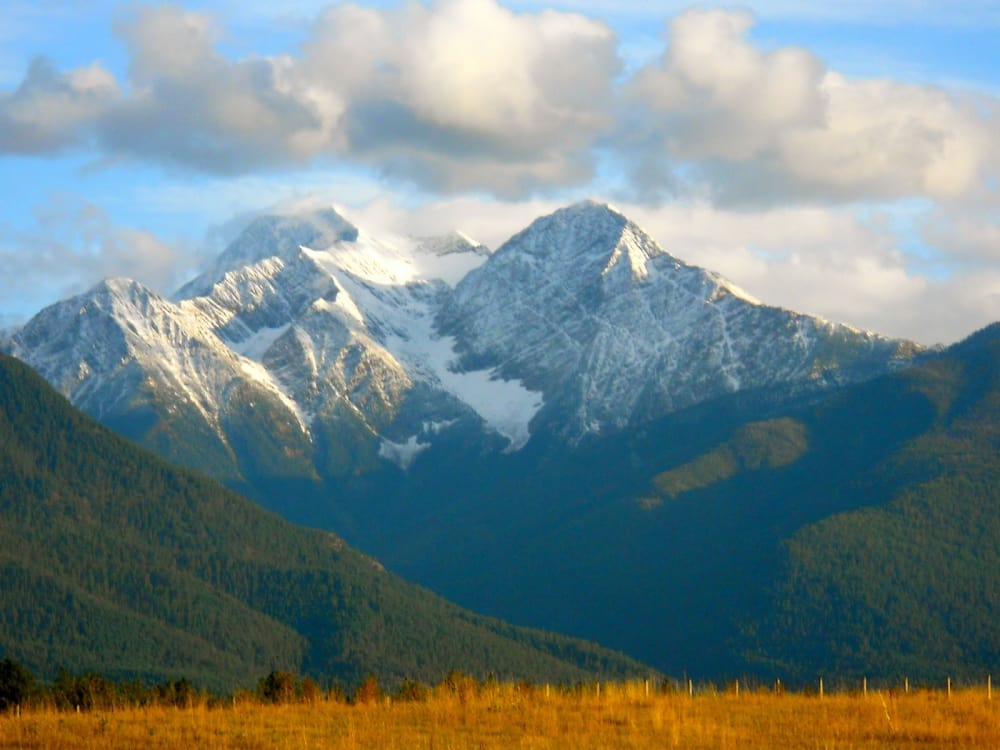 Sheep's Head Peak near Bed and Breakfast St. Ignatius, Montana
The Mission Mountains of Montana are not only beautiful, but they also offer challenging, great adventures for hikers and backpackers. This prominent peak of the Missions with its wonderful west ridge and spectacular, possibly unclimbed north face, is officially an unnamed peak of 9,417 feet.
It is commonly known locally as the Sheep's Head, Sheepshead, Sheepshead Glacier, or West McDonald Peak. The peak rises over 6,800 feet from the valley floor! The peak in front on the right of McDonald, is Sheep's Head Peak.
At certain times of the year, viewing from the northwest, people can see the outline of a ram's head in the north face and glacier, hence the name Sheep's Head. After the first snowfall on the Mission Mountains a week ago, the snow "dusting" on the Sheep's Head dramatically brought the peak to life at sunset. It is a beautiful peak and a worthy mountaineering objective that is too often overlooked and bypassed in favor of its higher neighbor to the east, McDonald Peak.
Sheep's Head peak is on the Flathead Indian Reservation within the Tribal Mission Mountain Wilderness. A hiking permit is required, and can be purchased at most sporting goods stores in Western Montana, or through the Confederated Salish and Kootenai Tribal Recreation Department in Pablo, MT (Phone: (406) 675-2700). The permit is currently $15.00 per season expiring every year on the last day of February.
In addition, it is located within the Special Grizzly Bear Conservation Zone that is closed to all human access from July 15 to October 1 each year unless posted otherwise. Come stay with us at Bear Spirit Lodge B&B, and enjoy the spectacular hiking opportunities waiting for you in the Mission Mountains of Montana.