January 22, 2012 by: Ann Harwood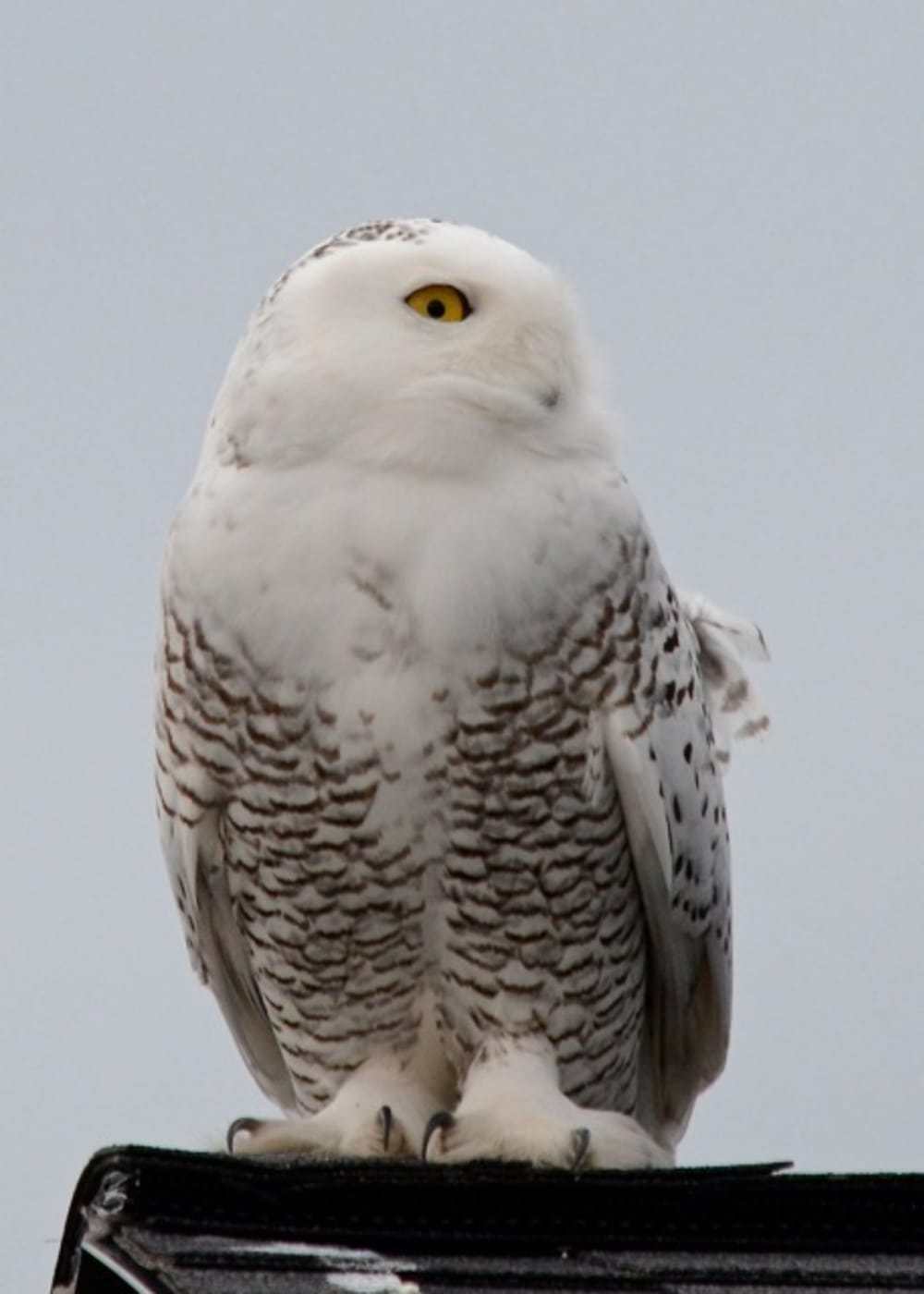 Snowy Owls near Bed & Breakfast, St. Ignatius, Montana
Photo by Eugene Beckes
Snowy Owls are here in Mission Valley and the Flathead Valley! They arrive on silent wings, visitors from the Arctic. Called an irruption, these periodic blessings occur when the birds come in large numbers to our region. There are so many birds reliant on the Arctic that we see here. They are a great reminder that these places are all connected.
They are circumpolar birds, usually living in the Arctic National Wildlife Refuge and other sites north of Alaska's Brooks Range, as well as in Scandinavia, Russia, Greenland, Siberia and other Arctic lands. Snowy owls have been spotted across the country this winter from Seattle to the Northern Plains and New England.
What marvels they are: Gliding on silent wings, snowies are among the largest owls, with a wingspan that can reach nearly 5 feet and among the heaviest, weighing in at 5 pounds.
Their direct, yellow-eyed gaze and sharp talons help create a commanding presence. Their immaculate feathers gleam in the long, lush winter light.
"It's not unusual for the big white predators to fly south from the Arctic in search of food, especially yearling males," said Denver Holt of the Owl Research Institute in Charlo. "What is different this year is the widespread sightings of the birds."
They will be here until about March, feasting mostly on voles and other small mammals, resting and fattening before returning to the Arctic for the breeding season. Come stay with us here at Bear Spirit Lodge for a winter wonderland full of all kinds of magic!