May 30, 2016 by: Ann Harwood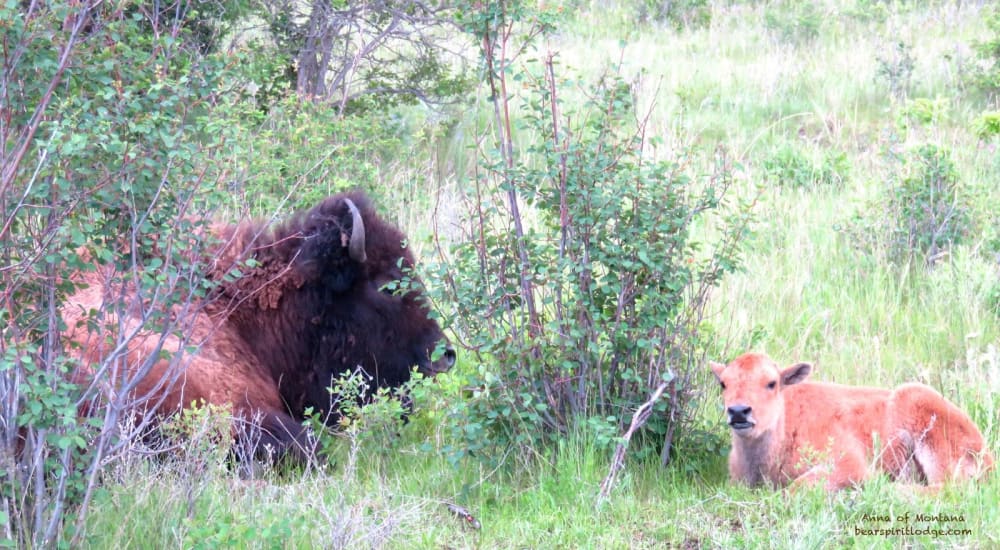 Springtime Animal Babies in Western Montana near Bear Spirit Lodge
The National Bison Range is abundant with Bison Babies!
So many cute Bison Babies with their Mama Bison at the National Bison Range. Only 20 minutes from Bear Spirit Lodge, the Bison Range is splendid in green after a lot of spring rains.
Pronghorn females are having their babies & hiding them in the tall grasses to protect them from the coyotes.
Birds are laying eggs & some have hatched. The Trumpeter Swan couple has returned to nesting at the Bison Range, & appear to have moved their nest into a more private place away from people. Last year, 3 swans were born, but only 2 survived. Such cute little fluff balls!
Horses around the area have given birth to beautiful little colts, too.
Come to Bear Spirit Lodge & enjoy the spring green & the spectacular, unspoiled nature everywhere you look!