February 29, 2012 by: Ann Harwood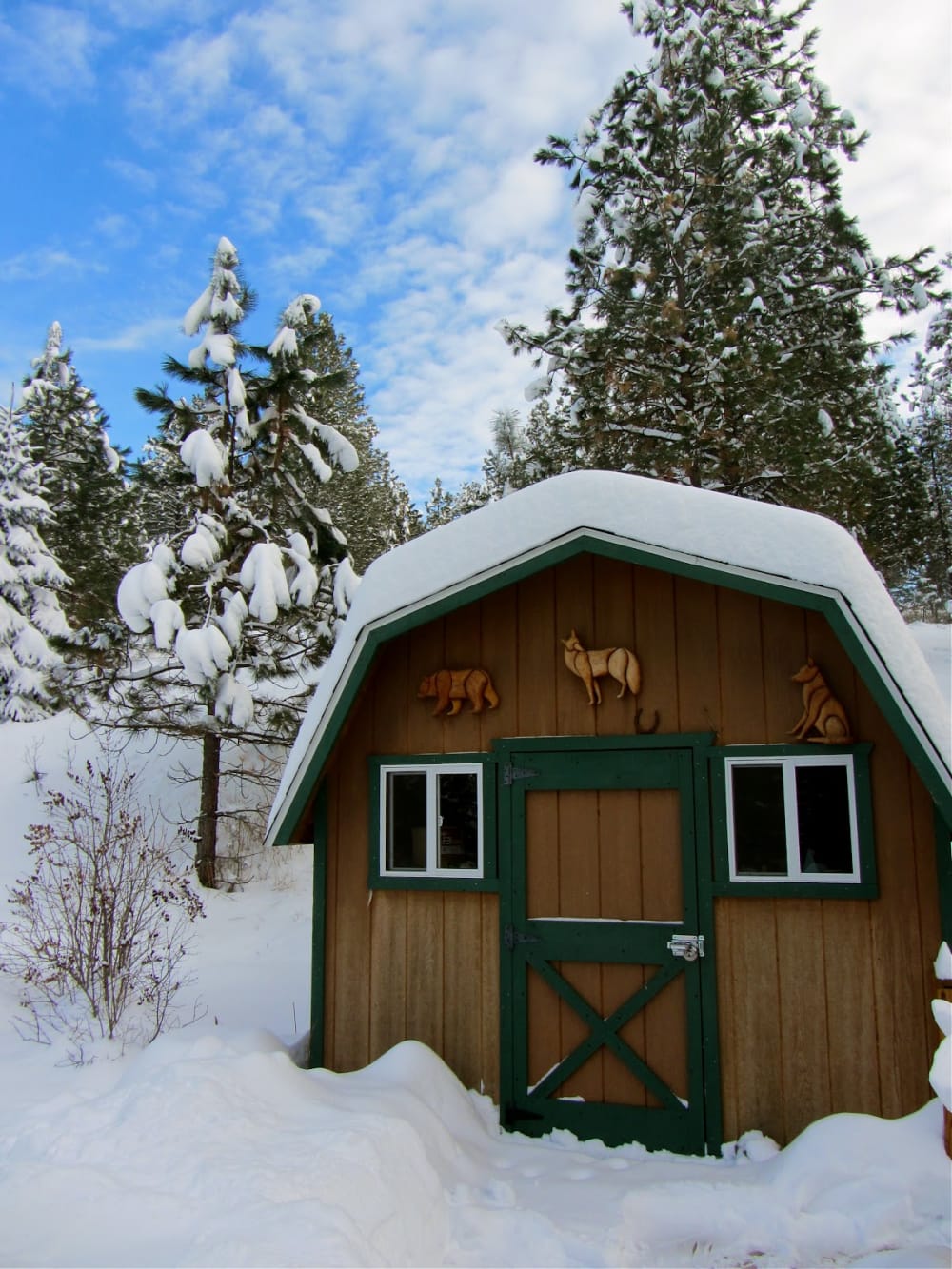 St. Ignatius, Montana Bed and Breakfast in the Winter
The Amish-Finnish Sauna House
at Bear Spirit Lodge B&B
Beautiful winter days & a great time to sit in the hot tub on the deck. Then enjoy a refreshing sauna experience! Our sauna house is a one-of-a-kind design.
I bought the Amish storage barn at the Amish auction held every July in St. Ignatius. The proceeds help to fund their school for the Amish children. I always do business with the local businesses in Mission Valley as much as possible to support our rural community.
I thought that this 10'x16' well-built barn would be a great asset to have here at Bear Spirit Lodge B&B. Creativity set in, and I designed it into a Finnish sauna house. I hired the Amish craftsmen to do the interior finish work. The interior of the sauna part (10'x8') is lined with clean, clear cedar, so there are no knot holes that would "heat up" and melt liquid sap on your skin. Cedar benches, insulation, vinyl flooring & carpeting, & the cedar paneling make the interior pretty & cozy. The outer room, a dressing area, is 10'x8' also, and sometimes is used for a sleeping area when we hold workshops here in the summers.
Even in the winter, Bear Spirit Lodge is definitely a place for rejuvenation & recharging your spirit! Come rest your aching muscles, & relax in the Mission Mountains of Montana!