November 13, 2015 by: Ann Harwood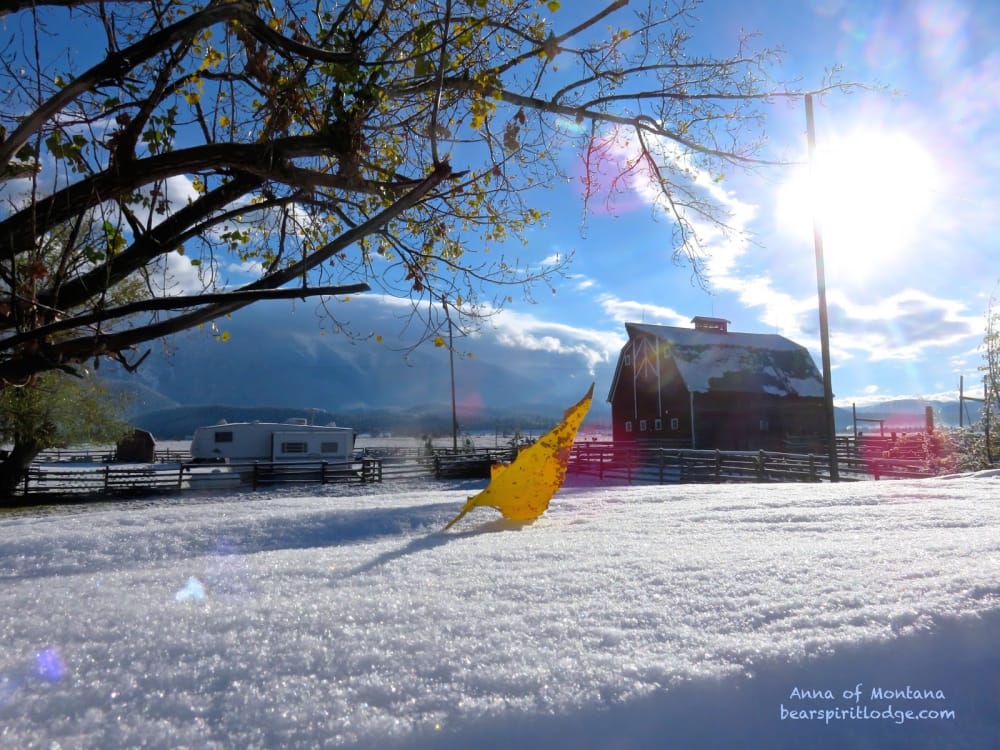 The Fall Season and Winter Previews at Bear Spirit Lodge B&B
Leaves of Gold, Sparkly Fresh Snow & The Old Red Barn
The Fall Season brings changes in colors & cooler weather, pastoral views, & mountain peaks covered with snow. The Winter Season blankets the earth with snow, starts to slowly cover the colors, & provides a palette of colors from gray to blue.
Good opportunities for photo opportunities, relaxing days for visitors to enjoy some hot chocolate, & a blazing fire in the wood stove.
It is a good time to read, write, & create new projects inspired by the organic pictures that Mother Nature provides.
Come to Bear Spirit Lodge B&B!