December 6, 2011 by: Ann Harwood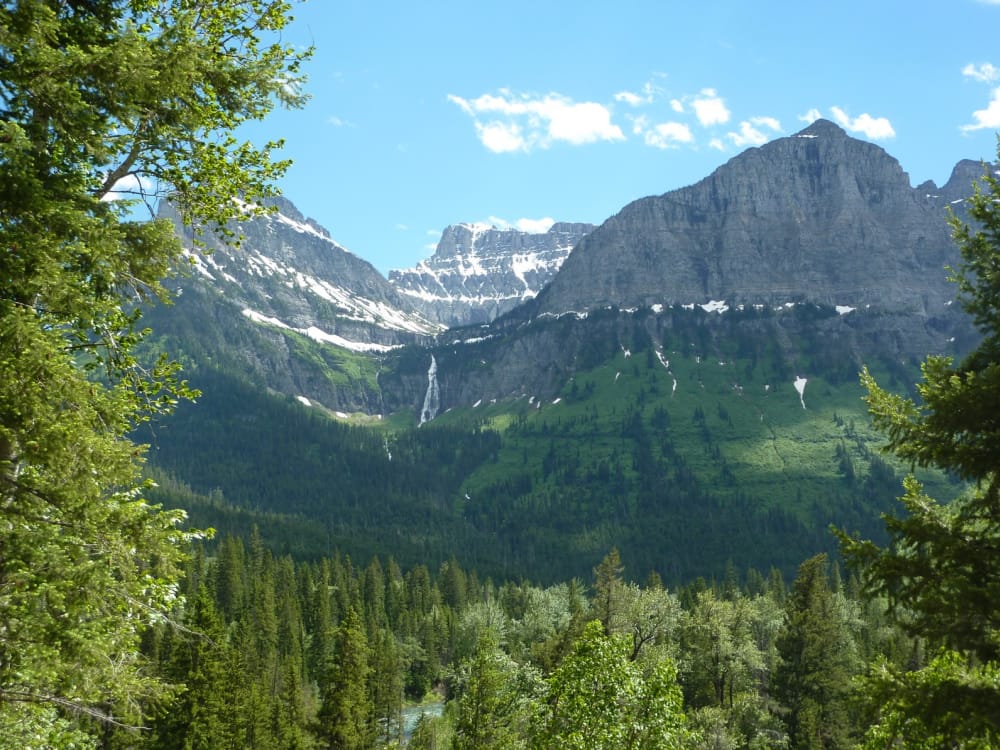 Visit Bed & Breakfast Montana on Your Way to Glacier National Park
"Forests, lakes, and rivers, clouds and winds, stars and flowers, stupendous glaciers and crystal snowflakes - every form of animate or inanimate existence, leaves its impression upon the soul of man." Orison Swett Marden (1850-1924) Founder, Success Magazine
Glacier National Park is one of the most magnificent parts of the Crown of the Continent ecosystem in Montana & Canada. Less than 3 hours northeast of Bear Spirit Lodge B&B, Glacier Park is visited by thousands of people every year. From snowshoeing and skiing in the winter to hiking and camping in the summer, Glacier Park provides an awesome wonderland of nature's best.
With more than 1,000,000 acres of lakes, forests, meadows, rugged peaks and glacial-carved valleys in the Northern Rocky Mountains, Glacier Park is a hiker's paradise that is traversed by more than 740 miles of maintained trails. The Park's diverse habitats are home to nearly 70 species of mammals including the gray wolf, lynx, wolverine, and grizzly bear. Over 270 species of birds visit or reside in the park, including varied species from harlequin ducks to golden eagles.
The Park is named for its prominent glacier-carved terrain and remnant glaciers descended from the Ice Ages of 10,000 years past. Bedrock and deposited materials exposed by receding glaciers tell a story of ancient seas, geologic faults and uplifting, and the movement of giant slabs of the earth's ancient crust overlaying younger strata. The result of these combined forces is some of the most spectacular scenery on the planet.
It has been estimated that there were approximately 150 glaciers present in 1850. Most glaciers were still present in 1910 when the park was established. In 2011, the scientists estimate that there are only 25 glaciers larger than 25 acres remaining in Glacier National Park. A computer-based climate model predicts that some of the park's largest glaciers will vanish by 2030. It is a premier living laboratory for worldwide studies on climate change and global warming.
You will want to visit Glacier National Park before it becomes UnGlacier Park! Some friends of friends in Florida came to Bear Spirit Lodge for a few days and got acclimatized to higher altitudes before a big hiking trip in Glacier National Park and Waterton Park in Canada.