June 23, 2013 by: Ann Harwood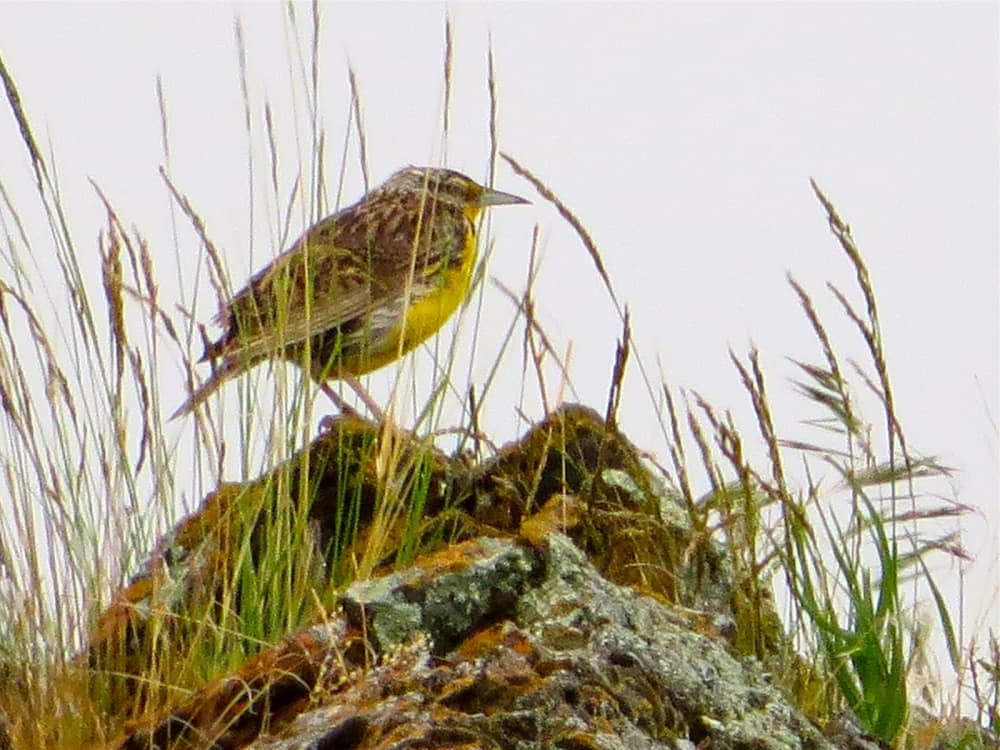 Western Meadowlark Habitat at National Bison Range near Bear Spirit Lodge
Western Meadowlarks at National Bison Range near St. Ignatius, MT
One recent glorious, rainy day at the National Bison Range, the meadowlarks were "singing in the rain." The western meadowlark is the state bird of Montana (& several other states, too). The song of the meadowlark is so pretty & crystal clear. Their cheerful song is loud & a warbling whistle which is very recognizable.
The meadowlark habitat is located in the grasslands, pastures, abandoned fields and prairies. The National Bison Range is a flourishing habitat for the meadowlark & provides great spaces for breeding. The bird builds its nest on the ground & has from 3-7 eggs during the breeding season.
The wonderful sound of the meadowlark is truly an uplifting, happy song!