November 30, 2013 by: Ann Harwood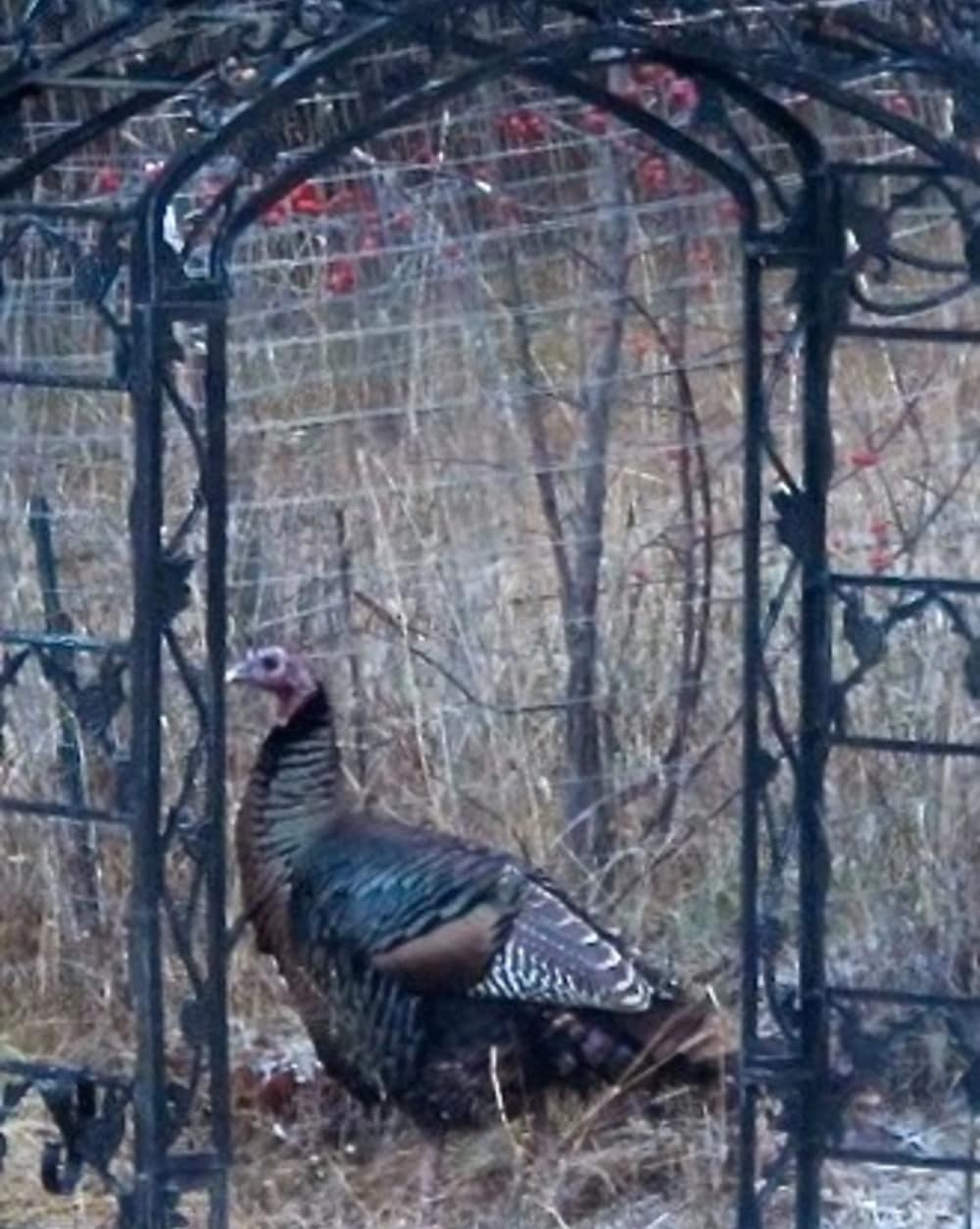 Wild Turkeys of Western Montana
Wild Turkeys at Bear Spirit Lodge B&B
Wild turkeys, with their gilded plumage & iridescent feathers, are quite stately. Here in the foothills of the Montana Mission Mountains, in the woodlands of ponderosa pines, the wild turkey population is thriving & bustling.
A male "tom" turkey is large and can weigh nearly 23 pounds. During mating season, the male turkeys strut their stuff and puff themselves up to attract female "hen" turkeys. The male turkeys hang out with other male turkeys, and the females & the babies, "poults," are together with the other females & babies.
The male turkeys gobble while the hens "yelp" to let males know where they are. Wild turkeys can fly up to 55 miles an hour and run 20 miles per hour. They were nearly wiped out in the early 1900s, and there were only about 30,000 wild turkeys in the USA. Due to environmental protection, there are over 10 million wild turkeys. They live in every state except Alaska.
There is a flock that lives around Bear Spirit Lodge & wild habitat land around here. They are very colorful, and a wonderful sight to see at this time of year.
Happy Holiday Season to everyone!