November 28, 2014 by: Ann Harwood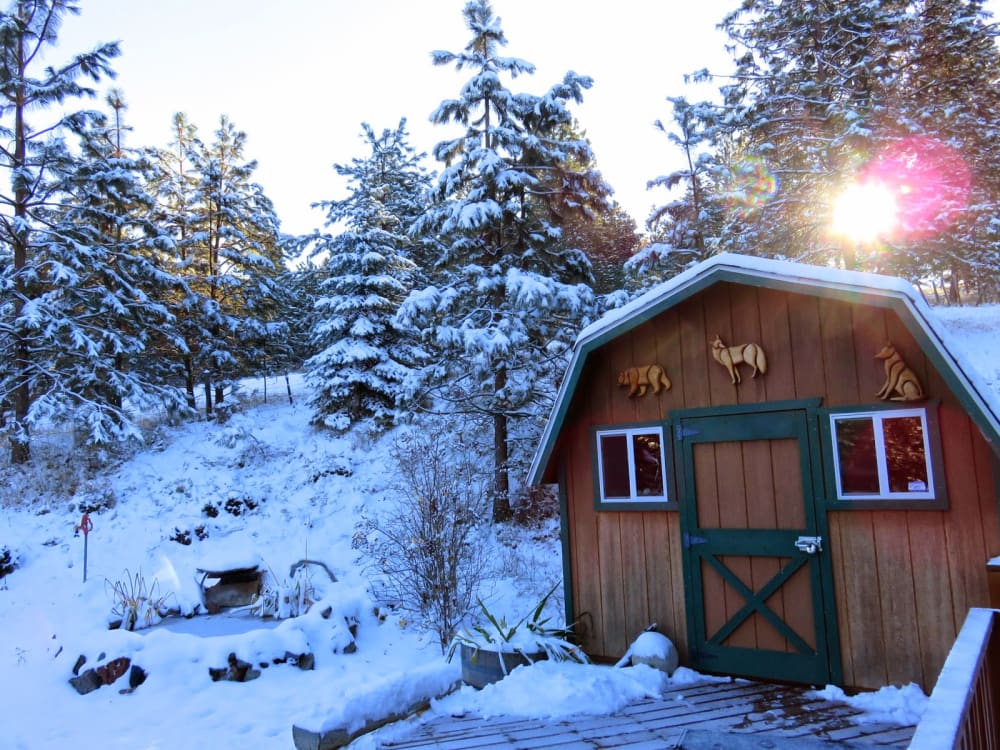 Winter Weather brings May flowers to Bear Spirit Lodge
Beautiful winter snow brings lots of moisture & green forests & flowers in the springtime.
Western Montana is more temperate than the vast prairie lands of the eastern side of the Continental Divide.
However, sometimes the lane to Bear Spirit Lodge is pretty packed with snow fall. We recommend 4-wheel drive vehicles to come here in the winter.
Other times the snowfall may be several inches, and requires snow plowing to clear the lane from St. Mary's Lake Rd.
We will be closed for B&B guests from December thru March because of the seasonal challenges.
However, please feel free to call us at 406-745-3089 to make reservations or to come to Bear Spirit Lodge in the winter when we are able to assure & provide accessibility. The Jacuzzi hot tub is especially wonderful in the winter!
Have a beautiful Holiday Season!