September 30, 2013 by: Ann Harwood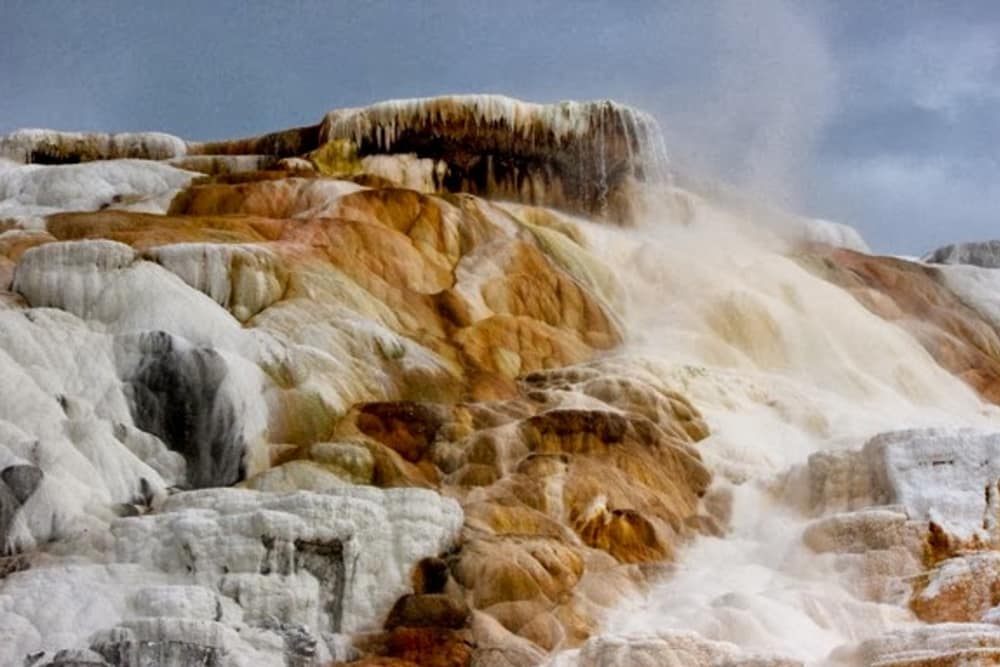 Yellowstone National Park: Only a day's drive from Bear Spirit Lodge Bed & Breakfast
Mammoth Hot Springs Yellowstone National Park
Natures' Wonderland, Yellowstone National Park (YNP), is the original birthplace of the U.S. National Park system. In 1872, Congress established the 4,000 acres known as Yellowstone National Park. It was signed into law by President Ulysses Grant.
Only a day's drive from Bear Spirit Lodge B&B, Yellowstone is one of the greatest "Natural Wonders of the World." We are located between Glacier National Park & Yellowstone National Park which are two of the greatest national park in the USA.
On the North American Continent, the Yellowstone Caldera is the largest super volcano and first erupted over 50 million years ago. Home to Old Faithful and the world's majority of natural geothermal features and geysers, all are part of the preservation so vitally important to planet Earth. Over the millions of years, the landforms have developed & hopefully will continue for millions of years more.
The YNP is also home to a diverse, strong yet fragile ecosystem that provides natural habitat to wildlife from grizzly bears & wolves, to herds of elk and bison, birds, raptors and small critters.Vast numbers of species of wild flowers & trees in the forests are also protected in YNP.
All of YNP from the Grand Canyon of Yellowstone, Mammoth Hot Springs, Old Faithful to Yellowstone Lake, geysers, the Yellowstone River & much more will touch all of your senses & delight you & your family (like it did my mother, daddy, brother, & me 50 years ago)! So much to experience in this magnificent place!